Duration: 9 Nights / 10 Days
Locations Covered: Kochi - Munnar - Periyar - Alleppey - Varkala - Trivandrum - Kovalam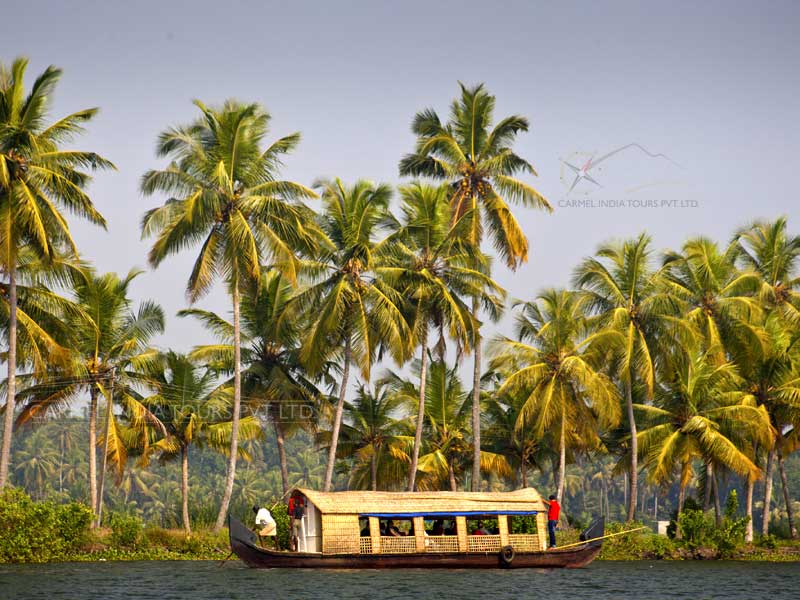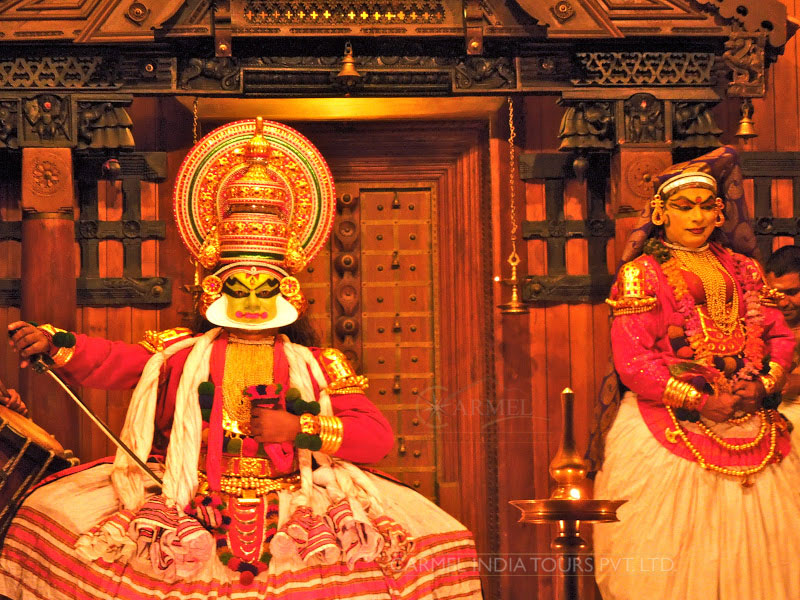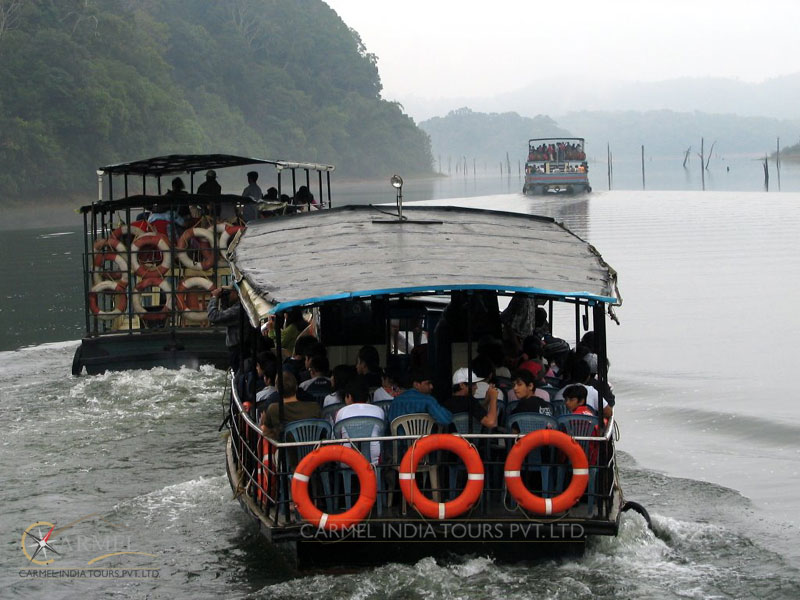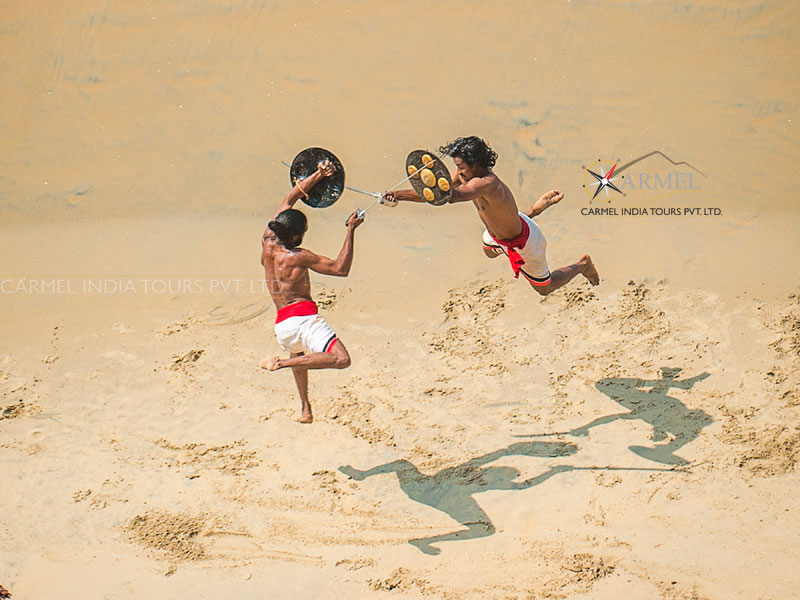 Unravel magnificent destinations of Kerala in a 09 Nights / 10 Days tour package from Carmel India Kerala Tours, Travel Package offers you a holiday in Kerala taking you to Kochi, Munnar, Periyar, Alleppey, Varkala, Trivandrum, Kovalam. Get best holiday deals Kerala tour .We provide the highest level of attention and detail for all travel arrangements in Kerala. Detailed Itinerary:
Day 1: Kochi – on arrival Welcome to the 'Queen of Arabian Sea' Kochi or Cochin. On arrival at Kochi you are traditionally welcome and transfer to hotel. Later you will proceed for the Exploration of the heart of Kerala Kochi. It is the breathtaking picturesque and prosperous state of Kerala, known as 'God's Own Country'.Kochi is an attractive tourist paradise. On this amazing tour of this small town, walk along its streets and search all its highlights, coconut tress reflected in the light, waters of backwaters, ancient churches, fort, Chinese fishing nets, Dutch buildings, Portuguese artistic and British monuments.Kochi is the most contemporary city of Kerala where the leading shopping markets are located. There are lots of fascinating places in kochi like Fort Kochi, located in the port city of Kochi, it is enough to make you feel transported to another world and time. Cochin backwater, the backwaters of Cochin offer one of the most appealing sights to tourists,Bolghatty Palac,it is located on the Bolghatty Islands, The Chinese fishing nets at Fort Kochi, established by the Chinese for catch fishes, Parikshith Thampuran Museum, Cherai Beach, and the historical legacy of Kerala, Museum of Kerala. Now check out this commercial capital of Kerala and witness the talent of the famous Kathakali dance performers of Kochi. After having a lot of fun return back to the hotel via car to fresh n' up and then enjoy delicious meal and this evening Precede to Munnar. Transfer to your hotel upon arrival.
Day 2: Munnar An idyllic hill station situated in Idukki district of Kerala, Munnar is about 140 km from Kochi. Munnar tour help you discover the picturesque mountains, verdant valleys, exotic flora and fauna, Sprawling tea plantations and spice plantations coupled with soothing climate that the region is blessed with. Munnar is situated at the joint of three mountain streams – Mudrapuzha, Nallathanni and Kundala. The hill station has two parts, namely Old Munnar and Munnar. This hilly town famous for being in the area of Anamudi (2,696 metre), the highest peak in South India. Attractions in Munnar are, the Eravikulam National Park, famous for its endangered inhabitant – the Nilgiri Tah and also home to several species of rare butterflies, animals and birds, Mattupetty it is situated about 13 km from Munnar Town, known for its storage masonry dam and the pretty lake, which offers pleasurable boat rides. Pallivasal, located at about 3 km from Chithirapuram in Munnar is the site of the first Hydro-electric project in Kerala.Chinnakanal, popularly known as Power House Waterfalls & Anayirangal is a rich green carpet of tea plants. The Tea museum is located at the Nallathanni Estate of Tata Tea in Munnar and is worth a visit. Return to the hotel having food and this later evening Precede to Periyar by car. Transfer to your hotel upon arrival.
Days 3: Periyar Wildlife Sanctuary - The Periyar Wildlife Sanctuary is situated on the banks of the Periyar Lake, an artificial lake, at Thekkady. It is the pride of Kerala and witness to nature's splendor and human modification.Periyar wildlife sanctuary owns a beautiful and peaceful lake at its center it is a permanent source of water for the local wildlife. Periyar Wildlife sanctuary is mainly known for its tiger reserve though many tourists come here to see the Indian elephants. There are about 800 elephants in the park. If you love watching elephants in different moods then this is the place for you. In addition to elephant rides, sail on the lake and trip to the ruined Mangaladevi temple – an attarctive old stone temple situated in the heart of the Thekkady forest. After having a lot of fun return back to the hotel via car to fresh n' up and then enjoy delicious dinner and stay overnight in the rich atmosphere of your surroundings.
Day 4: Periyar After having breakfast, take a tour of Boat rides on Lake Periyar, this is a striking way to explore the Periyar Wildlife sanctuary. Boat rides offer a superb chance to view the Flora and Fauna of the Sanctuary and colourful flowers, lush trees and keep an eye out for bison, elephants, deer and maybe tigers and leopards. Bamboo rafting and trekking, this is another unique activity in the Periyar National Park, where you can take a hiking and rafting trip through the deep jungles of the Periyar Tiger Reserve and also visit Periyar National Park, situated in the hills of the Western Ghats and a combination of the forests of the Periyar tiger reserve and the mountains of Munnar. Returns to the hote,l enjoy food and this later evening Precede to Alleppey/Kerala Backwaters by car. Transfer to your houseboats hotels upon arrival.
Days 5: Alleppey Backwaters - Alleppey, a pleasant market town situated on the banks of palm-lined canals, in Alappuzha District of Kerala state of southern India. A town with romantic canals, backwaters, beaches, and lagoons, Alappuzha has a lighthouse, where you can enjoy view of Alleppey coast from above the lighthouse. The white sand beach is a beautiful place to relax and enjoy the sea and sun. Alleppey Beach is one of the wonderful beaches in Kerala with a long stretch of coastline. The Vembanad Lake, an attractive picnic spot and a fast developing backwater, provides boating, fishing and sightseeing experiences that are truly excited. Alleppey is now the hub for backwater tourism in Kerala. Stay overnight and enjoy delicious meal at House boats locally called "Kettuvallam.
Day 6: Alleppey Backwaters - In this morning enter to the heart of earth by the medium of backwaters and enjoy sun-kissed beaches, sounds of rippling water – all create a perfect mood to bring you in a romantic world. Nothing is as perfect as Kerala backwaters. The Kerala Backwaters are networks of interconnected slightly salty lakes that are parallel attached to the Arabian Sea coast. Keral backwaters are popular for houseboats hotels accommodations where you will enjoy, water sports, traditional boat racing and the forests with coconut trees allure many people all over the world. After an action-packed day, in the evening settle down for a relaxing Ayurvedic massage. Spend the night on the boat and enjoy the authentic food cooked in unique style, out in the middle of the water, surrounded by serenity. Returns to the hotel enjoy dinner; stay overnight and early morning Precede to Varkela by car. Transfer to your hotels upon arrival.
Days 7: Varkala Before arriving Varkela Stop en route to visit ancient the Mannarasala Nagaraja temple is nestled in a forest glade, like most snake temples and the Krishnapuram Palace, located close to the Sree Krishnaswamy Temple at Krishnapuram. Varkala is a small town, located in the southern Indian state of Kerala. It is famous for its sea beach getaway and mineral water springs. Varkala beach is also called ' Papanashini' since it is believed that a dip in the holy waters of Varkala beach will purify your body and soul, washing out all your sins, it is also an important Hindu center of pilgrimage. Kerala tour is not complete without a stop-off at the beautiful beaches of Varkala.The silvery stretches of sands along the Arabian Sea offer a placid destination for the beach lovers. The sunset at Varakala Beach is absolutely breathtaking. Papanasam is one of the famous beaches in Varkala. Catch some rays on the beach or enjoy a refreshing coconut drink at one of the many cliff-top cafes. Sleep, swim or laze around – you are sure to have an uninterrupted leisure overnight in hotel.
Day 8: Varkala Enjoy another purifying morning in Varkala.Explore the Varkala with the ancient Janardhana temple it is at the cliff top where most of the hotels and restaurants are located. Sivagiri Mautt, is located just 3kms away from the Janardana Temple,Varkala Tunnel, The 924ft tunnel .Kappil Lake, the lake gives way to the beautiful world of the Kerala backwaters. Also enjoy an elephant ride down the village roads. Return to the hotel for meal and this later evening Precede to your next destination Trivandrum/ Kovalam Beach by car. Transfer to your hotels upon arrival.
Days 9: Trivandrum After breakfast this morning, get ready for a sightseeing tour to Trivandrum. It is Kerala's gracious capital city. It is located on the west coast of India near the extreme south of the mainland. Referred to by Mahatma Gandhi as "Evergreen city of India". Explore some of the best landmarks and attractions of this city. Sree Padmanabha Swami Temple, one of the richest temples in the world, the Science and Technology Museum, Trivandrum Zoo and museum, the Government Secretariat and the Tagore Centenary theatre, where live shops and entertainments take place regularly. Sree Chitra Art Gallery is famous for its magnificent collection of beautiful paintings, with separate sections for Ravi Varma paintings, murals, water and oil painting. Shanghumugham beach, where you can unwind and soak up the fun of the sunset. There are three popular sports stadiums in the city. Later in the evening, return to your hotel for dinner and stay overnight.
Day 10: Kovalam Beach On the Last day of this interesting tour be ready to explore the 'Paradise of the South' Kovalam. It is a globally famous beach town by the Arabian Sea. Kovalam means a grove of coconut trees. It's one of the frequently visited beaches by tourists over the globe. Kovalam has three beaches, the three together forms the glorious curve of the Kovalam beach.No doubt, beaches are the highlights of Kovalam. Lighthouse Beach is the southernmost beach, Hawah Beach Tourists can enjoy beautiful view of charming bay of blue waters from here, Samudra Beach, a large foreland separates this part from southern Kovalam with a less crowd while comparing to other areas. Use free time to relax on palm-fringed beaches, sample fresh seafood or shop for memento before heading home.