Amarnath Yatra 2019 Tour Package
Duration: 8 Nights / 9 Days
Locations Covered: Srinagar - Pahalgam - Chandanwari - Sheshnag - Panchtarni - Amarnath - Sheshnag - Pahalgam - Srinagar - Jammu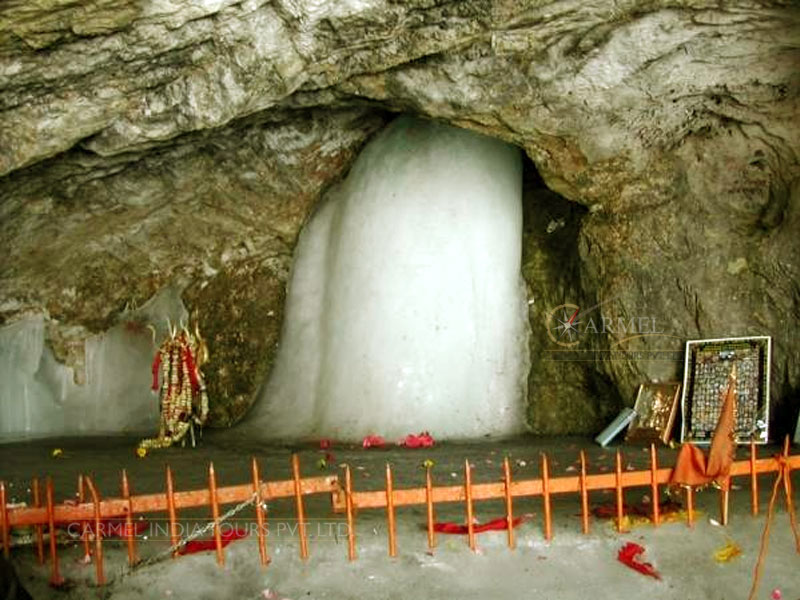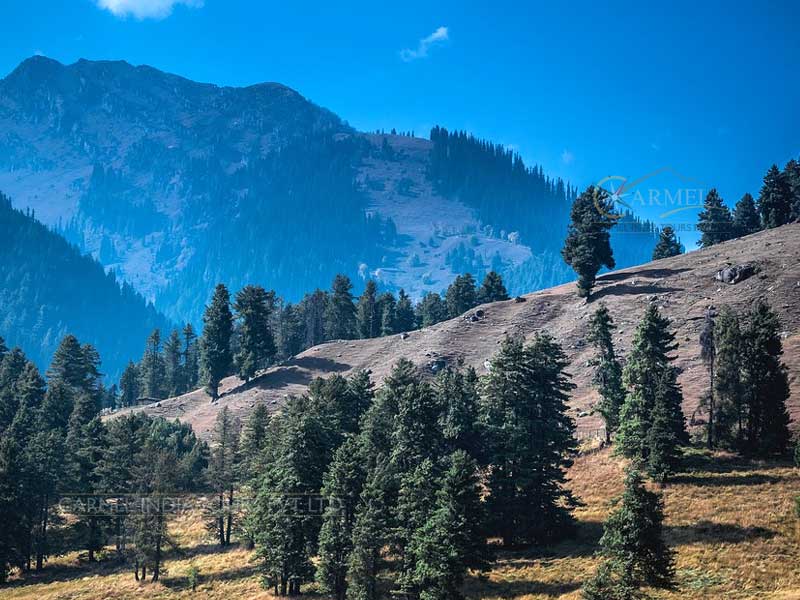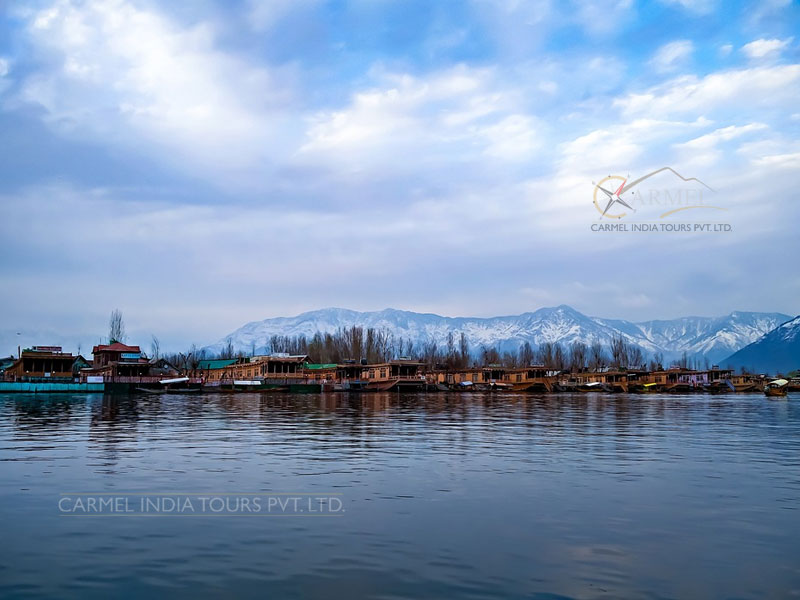 Amarnath Yatra Tour Itinerary
9 days Amarnath Yatra Tour Package by road from Delhi -experience the beauty and spirituality factor of some of the most popular tourist destinations in Jammu & Kashmir Region and explore temples and other remarkable sightseeing places Srinagar, Pahalgam, Chandanwari, Sheshnag, Panchtarni, Amarnath, Sheshnag, Pahalgam, Srinagar.
We provide highest level of attention and detail in all travel arrangements for Amarnath Yatra. We have our own fleet of vehicles for you to choose depending upon the number of travelers - Toyota Innova, Crysta Innova, Luxury Tempo Traveler – Customized with Ultimate Luxury 1 by 1 executive class seats, LCD, Air Suspension, WiFi, driven by our very own experienced staff for you to have a safe & comfortable journey. Hotel/Resort accommodation too is selectively planned with your mutual consent.
Day 01: – Srinagar – Pahalgam On arrival in Srinagar "Capital of Kashmir" met upon and then drive to Pahalgam. A distance of about 320 kms will be covered in about 10 hrs. On arrival in Pahalgam transfer to hotel for overnight stay.
Day 02: – Pahalgam – Chandanwari Leave Pahalgam for Chandanwari. The town of Pahalgam known as Village of Shepherds Situated at the confluence of the streams flowing from Sheshnag Lake and the Lidder River, surrounded by soaring and snow-capped peaks, offers breathtaking views. Visit Betaab Valley and Aru Valley Surrounded by snow-covered mountain peaks and dense pine forests and it is the starting point of the Amarnath Yatra, Chandanwari (2896 Mts.) is a small shut off valley at the junction of Sheshnag stream and the stream for Astanmarg. Chandanwari is an idyllic spot for a picnic. The distance of about 16 kms will be covered in about 4-½ hrs. Dinner and overnight stay in tents at Chandanwari. Dinner and overnight stay in hotels or enjoy water rafting at Chandanwari.
Day 03: – Chandanwari – Sheshnag This morning drive to Sheshnag, it's about 13 kms. (3576 Mts.) From Chandanwari, through beautiful ancient countryside. The main centre of attraction on this trek is Sheshnag, a mountain lake or Sheshnag Lake which derives its name from its seven peaks, resembling the heads of a mythical snake. The trial climbs the Pisu Ghati and then a climb gradually to the Sheshnag Lake.Sheshnag is one of the windiest places in this valley. The water of the Sheshnag Lake is very clear and clean with a drinking water taste and this greenish blue lake is covered with ice till June. The distance will be covered in about 5 hrs. Dinner and overnight stay in tents at Sheshnag.
Day 04: – Sheshnag – Panchtarni This morning drive to Panchtarani (3657 Mts.) 13 kms away from Sheshnag with magnificent views of the mountains immediately above will be covered in about 5 hrs. The ascent towards the Mahagunas Pass (3200 Mts.) winds up to a grassy plateau and then a gradual walk to Panchtarani. The descent to Panchtarni (3,450m) is quite long and tiring, but there are frequent flowered field to rest in and admire. The campsite can be seen from afar; and behind, the bare, treeless mountains cape resembles the stretch of land on the far side of the Himalayas. Dinner and overnight stay in tents at Panchtarni
Day 05: – Panchtarni – Amarnath – Sheshnag Start trek early in the morning from Panchtarani to Amarnath cave was the place where Hindu god Shiva had explained the secret of life and eternity to hid divine companion goddess Parvati. The cave is surrounded by snowy mountains. The cave itself is covered with snow most of the year except for a short period of time in summer when it is open for pilgrims. Amaranth is only 6 kms away from Panctarani. Have a dip in the ice cold water of Amaranth stream, which flows outside the cave. Inside the cave there is scenery of tranquillity of white and shine three massive Lingams stand straight symbol of Lord Shiva, Parvathi and Ganesh. Trek back towards Sheshnag. It is a descending walk till Sheshnag. Dinner and overnight stay in tents at Panchtarni
Day 06: – Sheshnag – Pahalgam – Srinagar Trek down to Pahalgam via Chandanwari. On arrival in Pahalgam drive to the summer capital of Jammu and Kashmir, Srinagar. Srinagar is a beautiful destination known as Paradise on earth to the travellers. On arrival Srinagar transfer to Houseboats. Dinner and overnight stay in Houseboats.
Day 07: – In Srinagar Breakfast in the Houseboat and then enjoy a sightseeing tour of beautiful city if Srinagar is situated on the both banks of River Jhelum. Visit the world famous Mughal gardens, Nishat Bagh (Abode of pleasure) built by Asif Khan brother in law of Jehangir in 1632 AD, Nagina Lake, and Shalimar Bagh (Abode of love) built by Jehangir for his beloved wife Empress Noor Jehan . All the gardens are situated on the bark of Dal Lake with the Zabarwan Mountains in the background. Enroute visit carpet-weaving factory. After lunch Shikara ride on Dal Lake to enjoy the beauty that God has graced this city with which is often compared to Venice. Also get a view of some very interesting places around the Lake. In the evening Shikara ride on Dal Lake to enjoy the sunset is an unforgettable experience at Srinagar. Dinner and overnight stay in Deluxe Houseboats.
Day 08: – In Srinagar this morning you are Free for shopping and individual activities and visit the life line of Kashmir the River Jhelum. You shouldn't leave Srinagar without a Pashmina shawl. The Kashmir Shawl Museum is the best place for purchasing shawl and a veritable Arts museum of Kashmiri crafts at marked, Gulshan Books a wide selection of English-language books. If you're not afraid of heights and are looking for adventure, then the aero balloon ride is for you. Get ready to see magnificent view of Srinagar flying above in an air balloon. Dinner and overnight stay at Houseboats.
Day 09: – Srinagar – Jammu Early morning transfer to Airport to fly back to Jammu and proceed to your home destinations
Get best deals on Amarnath Tour package from Delhi by Road, this 9 day travel itinerary for Amarnath Yatra can be customize to individual preferences, please send us your enquiry for Amarnath Yatra tour package by road or click here for us to prepare a custom Amarnath Yatra travel package for you.