Rajasthan Adventure Tour Package
Duration: 14 Nights / 15 Days
Locations Covered: Delhi - Jodhpur - Ranakpur/ Salwas - Udaipur/ Kumbhalgarh - Jojawar - Pushkar - Jaipur - Abhaneri/Bharatpur - Agra/ Fatehpur Sikri - Delhi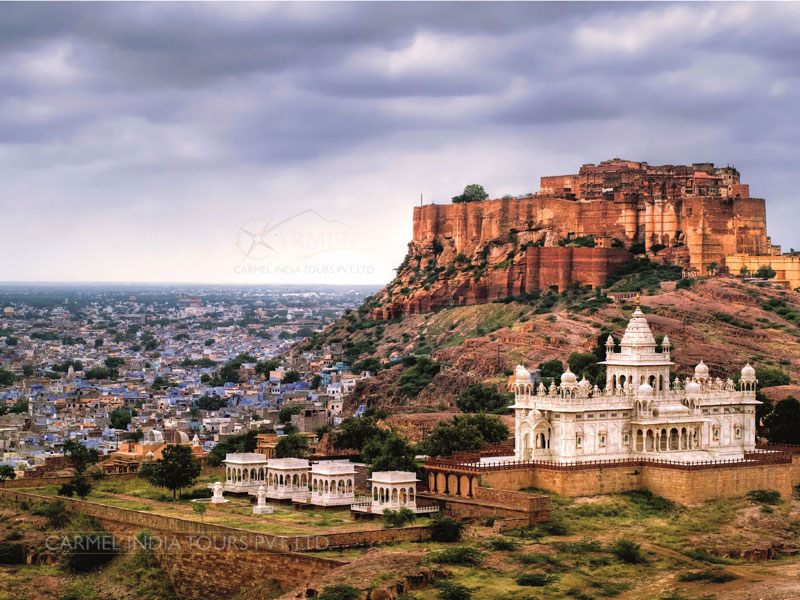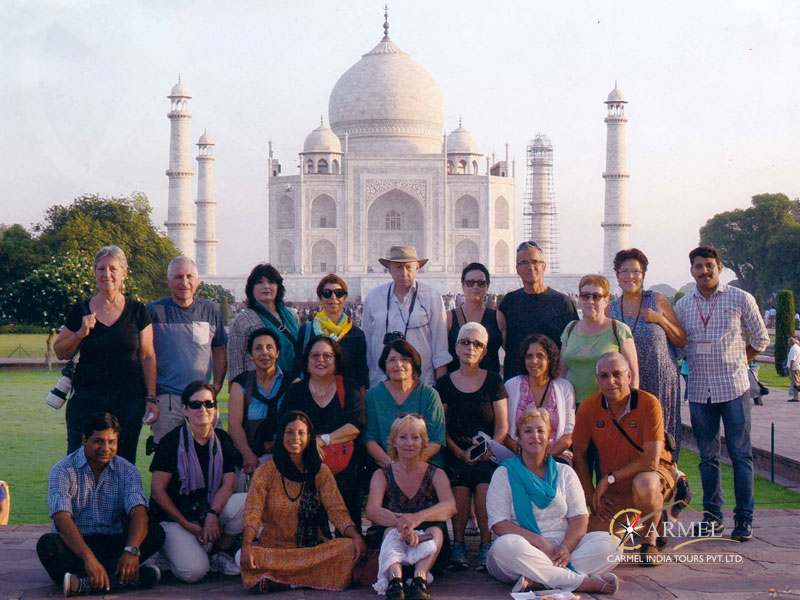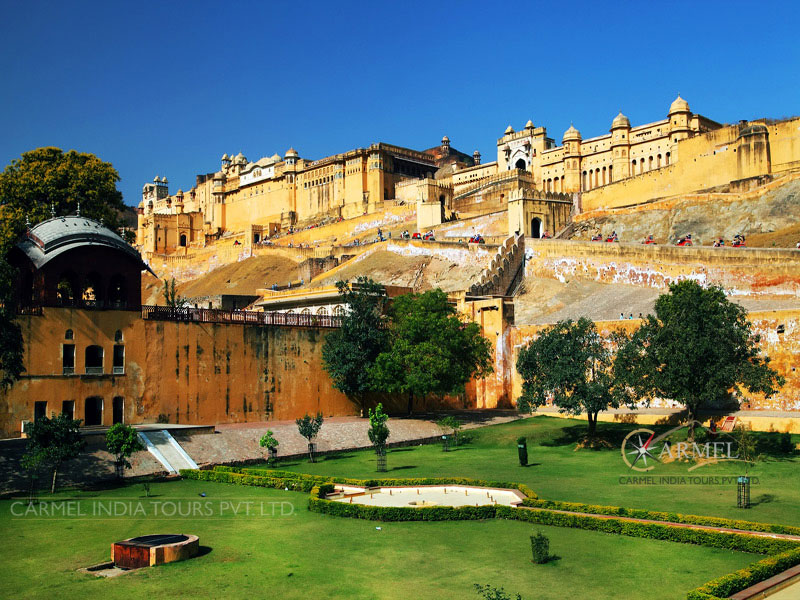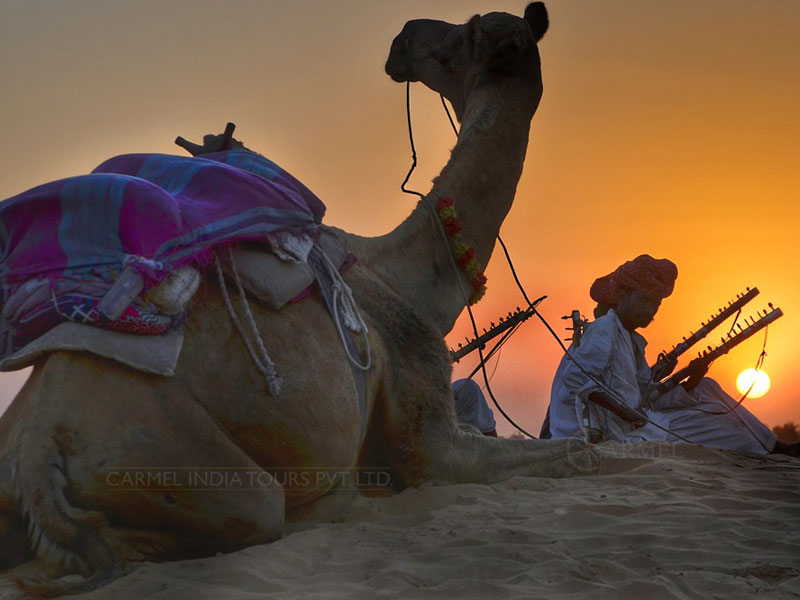 Rajasthan – a very popular tourist destination in India dotted with Palaces, Forts, Havelis all over, this is India at its vibrant best. Rajasthan Adventure Tour itinerary lets you discover the rich cultural heritage of Rajputana Land of Kings as well as Mughal Grandeur in Agra and Delhi. Rajasthan Adventure Tour package takes you to Delhi, Jodhpur, Ranakpur/ Salwas,Udaipur, Kumbhalgarh, Jojawar, Pushkar, Jaipur, Abhaneri/Bharatpur, Agra and Fatehpur Sikri. Desert Jeep Safari and Camel Safari in Jaisalmer desert adds the adventure element. Detailed itinerary:
Day 1: Arrive Delhi
Welcome to the political capital of India, Delhi. You will obtain warm customary Indian welcome by our representative and will be escorted to your pre booked hotel for overnight stay in Delhi. Delhi, the heart of India as well as Indians is an exciting, busy, sometimes chaotic city and one of the most interesting and fastest growing cities. This magical city blessed with superb collections of Mughal and British eras historical monuments, museums and galleries, shops and endless bazaars. The capital city of India, Delhi made up of seven ancient cities. Today spend the rest of the day to explore the city on own. Overnight stay is in Delhi.
Day 2: Delhi
Early this morning we dive into the heart of India's capital city in its two broad divisions Old and New Delhi. Visit Qutub Minar – 72.5 meters high and from base 14.32 meters and it shrink to 2.75 meters at top. After this visit Humayun's tomb – made by red sand stone and white marble. After this drive pass through the Raisina Hill to sight the Parliament House past the magnificent India Gate. Later visit Jama Masjid which is the striking memorial of Old Delhi and India's biggest mosque. In twilight visit the Red Fort to see the "Son et Lumire" show that is interaction of animated lights with the sound tracing the ancient times of monument till date and the spice bazaar in Old Delhi is the biggest spice market in Asia, its shops are full of spices, teas, pickles, chutneys, dried fruit and nuts. In the evening of Day 2 we transfer to the railway station for our overnight train to Jodhpur
Day 3: Jodhpur - (Estimate Travel Time: 12 Hours)
Arrive early in the morning, Jodhpur. On arrival transfer to your hotel. Relax for some time and ready to explore the "Blue City", Jodhpur the second largest city in Rajasthan, is also formerly the seat of a princely state of the same name. It is situated on the sand stone mount surrounded by a rough wall which is about 6 miles stretched with 7 entry doors. At Jodhpur, stark desert landscapes meet a riot of palaces, forts and temples; all enclosed within imposing city walls. Today visit the Mehrangarh fort situated on a peak of 125 m elevated hill, it is one of the main imposing & largest forts in India spend some time at fort museum. Later visits Umaid Bhavan palace also visit Jaswant Thada – an imposing white marble cenotaph and experience firsthand the famed gentle nature of the Jodhpur people and the Old City with its Rao Jodha Desert Rock Park, Clock Tower and Sadar Bazaar, one of the oldest markets in India. Later in evening back to the hotel for night stay in Jodhpur.
Day 4: Ranakpur (Estimate Travel Time: 5 Hours (170kms)
This morning travel to the outstanding Jain Temples at Ranakpur, made of white marble quarried from Makrana, which provided the marble for the Taj Mahal, these temples exceptional in beauty. En-route stop at the village of Salwas 22 kms from Jodhpur, & is famous for durries (rugs) made by local craftsman. Salawas is a land where the durry (rugs) weaved out of cotton or wool, spreads colourful and famous tradition which is the durry udhyog. Ranakpur is tucked away in a remote valley in the Aravali range and is one of the five most important pilgrimage sites of Jainism. The main temple is of Chaumukh or four-face temple dedicated to Adinath, built in the 15th Century. It is one of the famous places of Rajasthan which was given the name after Rana Kumbha, has a very attractive temple complexes include the temples of the Sun God and Amba Mata. Dinner & overnight stay at hotel.
Day 5: Udaipur
Continuing on to Udaipur, we visit Kumbhalgarh, which is famous for its massive fort and wildlife sanctuary. Kumbhalgarh, a stunning fortress built by Rana Kumbha in 15th century. Kumbhalgarh is said to be one of the prominent forts of Rajasthan, surrounded by 13 peaks of the Aravali hills and 36 kilometres long walls are second famous after the Great Wall of China. Place to visit at Kumbhalgarh Badal Mahal, the Neelkanth Mahadeo Temple, dedicated to Lord Shiva, Kumbhalgarh wildlife sanctuary; Sprawled across 578 sq km surrounds the massive Kumbhalgarh fort. Later drive towards Udaipur also known as the city of lakes. A vision in white drenched in romance and beauty, Udaipur is a fascinating blend of sights, sound and experiences and inspiration for the imagination of poets, painters and writers. It is famous for its Raj-era palaces most famous is the Lake Palace, an island-palace where the white marble buildings entirely cover a small island in Lake Pichola. On arrival Check in hotel. Dinner & overnight stay at hotel.
Day 6: Udaipur
Today enjoy the sightseeing tour of Udaipur covering City Palace which is situtated along the eastern shore of Lake Pichola and the combination of Rajputana and Mughal architecture. Then visit Fateh Sagar Lake – is located to the north of Lake Pichola.With this also visit Sahelion-ki-bari- a gorgeous garden having numerous flowerbeds, verdant lawn, fountains and sheltered trees followed by a visit to Jagdish Temple, an excellent example of Indo-Aryan architecture. Later enjoy a puppet show at Bharatiya Lok Laka Mandir. It is a museum having collection of the folk outfits, ornaments, dolls, musical instrument etc. In evening enjoy the boat ride on Lake Pichola and travel around the vibrant bazaar of Udaipur. Overnight stay is in Udaipur.
Day 7: Jojawar (Estimate Travel Time: 4 Hours (150kms)
This morning drive to Jojawar, situated at the foothills of the Aravali Range – the oldest mountain range in India, this little garrison fort was once a major principality of the Royal house of Marwar built in 18th century. The village has a market that is full of colourful fabric and beautifully embroidered leather shoes. Jojawar offers an amazing insight to village life and its surroundings on the back of the famous Marwari horse. Apart from being a haven for bird watching, the village environs have rich wildlife, leopard, hyenas and camel population bred by the fascinating Rebaris. The vivid colors of the turbans and dresses of villagers are a treat to watch. Dinner and overnight stay at hotel.
Day 8: Pushkar (Estimate Travel Time: 4-5 Hours (150kms)
This morning travel to Pushkar via Ajmer and over Snake Mountain. Pushkar one of Hinduisms most holy places, famous for its scenic beauty and more than 400 temples. The most famous the world's only temple to the Hindu god of creation Brahma and the sacred lake at its heart. The tour of Pushkar is not completed until the pilgrim bathes in sacred waters of Pushkar Lake; indeed, the city is so sacred that no meat, alcohol or eggs are allowed within the city. Pushkar is often called "Tirth Raj," the King (Raj) of pilgrim centres. Pushkar is famous for its annual Pushkar Fair is held during kartik poornima (full moon) in the October-November each year. The Fair is a gathering for farmers and sellers of camels, cattle and horses but it attracts games, races, local folk dances and songs and other entertainment. This is the day, according to legend, which the Hindu god Brahma sprung up the lake. This fair attracts people not only from India but a large number of tourists from other countries as well. Dinner &overnight at Pushkar Hotel.
Day 9: Pushkar
After breakfast visit the Famous Brahma Temple, the only temple in India dedicated to Brahma. It's marked by a red sphere, and over the entrance gateway is the Hans, or goose symbol, of Brahma. Later visit Varah Temple, dedicated to the incarnation of Lord Vishnu, Savitri Temple, dedicated to Goddess Savitri the wife of Lord Brahma. Also visit Gayatri Temple and Mahadeva Temple, dedicated to Lord Mahadeva. Next head to take one hour trek up to the hill top Saraswati Temple. In the evening visit Pushkar Lake, a beautiful semi-circular lake surrounded by 52 lovely Ghats. Dinner &overnight at Pushkar Hotel.
Day 10: Jaipur (Estimate Travel Time: 5-6 Hours (225kms)
Travel to the capital of Rajasthan Jaipur, founded in 1727 by Maharaja Jai Singh II, a Kachhwaha Rajput, who ruled from 1699-1744. Jaipur is one of the royal city you will witness all palaces, temples and also many other interesting and eye catching historical monuments. Clothed in pink stucco (in imitation of sandstone), wide-avenue Jaipur is one of the most important heritage cities in India. Jaipur is the city, which has the "tones of an autumn sunset" and home to India's second most visited site, the Hawa Mahal, or Palace of the Winds. On arrival check in hotel. This afternoon you can discover Jaipur, walk around the Old City and markets, a great shopping paradise and explore the City Palace – a complex of buildings, courtyards and gardens. Dinner & overnight stay at hotel.
Day 11: Jaipur
This morning visit the Hawa Mahal or the Palace of Winds, from where the royal ladies to observe everyday life in the street below without being seen and then continue on to visit the eye catchy pictures of Raputana royalty the Amber Fort, decorated in intricate ivory, mirror and glasswork, above the scenic Maota Lake where you can enjoy the Elephant Ride. After having lunch, visit the impressive Jantar Mantar, the world's largest sundial and the Jal Mahal or "Water Palace" is located in the middle of the Mansagar Lake. In the evening visit Birla Mandir is located just below the Moti Dungari fort it looks incredible when it is splendidly light up in the night. Dinner & overnight stay at hotel.
Day 12: Abhaneri/Bharatpur (Estimate Travel Time: 4 Hours )
Today we leave Jaipur early in the morning and head out into rural Rajasthan to visit the ancient town of Abhaneri. Abhaneri is a small town village, situated at a distance of 95 km from Jaipur, on Jaipur-Agra road. It is established by the King Raja Chand. This city of brightness is popular for the amazing 'Baoris', (step wells) which are the unique invention of the natives for harvesting rain water; Chand Baori is the most popular one and Harshat Mata Temple, considered to be the goddess of joy and happiness. Come to see and enjoy the old world charm of the village, has a glorious past and this hoary magnetism of the place attracts tourists from all over the world. In the afternoon we travel to Bharatpur for Dinner & overnight stay.
Day 13: Agra (Estimate Travel Time: 2 Hours (60kms)
This morning take a rickshaw through one of the beautiful bird parks in the world, Bharatpur Bird Sanctuary significant World Heritage Site also known as Keoladeo Ghana National Park. Sprawling over an area of 29 sq km. It is a reserve that offers protection to faunal species as well. There is a large Varity of flora and fauna. Nesting indigenous water- birds as well as migratory water birds and waterside birds, this sanctuary is also inhabited by Sambar, Chital, Nilgai and Boar. Travelling to Agra we stop at the abandoned Mughal kingdom of Fatehpur Sikri, which is a best ghost town today. This beautiful village is a perfect combination of Muslim; Hindu and Jain architecture. Fatehpur Sikri displays a number of buildings of significant historical importance like the Jama Masjid mosque, entered by way of the impressive Victory Gate, and lose yourself in the throngs of pilgrims at the tomb of the Sufi saint Salim Chisti, his white marble-encased tomb enclosed within the Jama mosque's central courtyard. Then onto the Muslim city of Agra, the most romantic tourist destination with its beautiful monuments, inspired by Moorish and Mughal architecture, rich arts and crafts, culture, trade and learning, especially during the 16th and early 17th centuries, which take you back to the golden age of Emperors and Princes. Check in your hotel situated only 600 meters from the Taj Mahal. Later visit the first Mughal building Itmad-Ud-Daulah's mausoleum, sometimes called the "Baby Taj". It was built before the Taj Mahal by Nur Jahan. Dinner and overnight stay at hotel.
Day 14: Agra – Delhi (Estimate Travel Time: 5 Hours (210kms)
After waking watch the morning sunrise over the great Taj Mahal, that decorates its complete white surface in rosy pink. This masterpiece, built by the Mughal Emperor Shah Jahan as a mausoleum for his favourite wife, Mumtz Mahal. Also visit Agra fort, include various notable buildings like Pearl Mosque, Halls of Audience and Mehtab Bagh. In the late morning or early afternoon we return to Delhi, via Sikandra (Akbar's Mausoleum), it is the last resting place of Akbar the great. The Sikandra fort is one of the preserved monuments in India. It is the final opportunity to shop, explore or take photographs and share a farewell dinner (optional).
Day 15: Depart Delhi
You are free to depart at any time on Day 15, though remember check out from the hotel is 12.00 midday.
Get best deals on Rajasthan Adevnture Tour of to Delhi, Jodhpur, Ranakpur/ Salwas, Udaipur, Kumbhalgarh, Jojawar, Pushkar, Jaipur, Abhaneri/Bharatpur, Agra and Fatehpur Sikri or let us know we will prepare a custom tour for you based upon your preferences for Rajasthan Adevnture Tour.