Corbett Mahseer Angling Tour
Duration: 6 Nights / 7 Days
Locations Covered: Delhi - Corbett - Bhikiyasen - Corbett - Delhi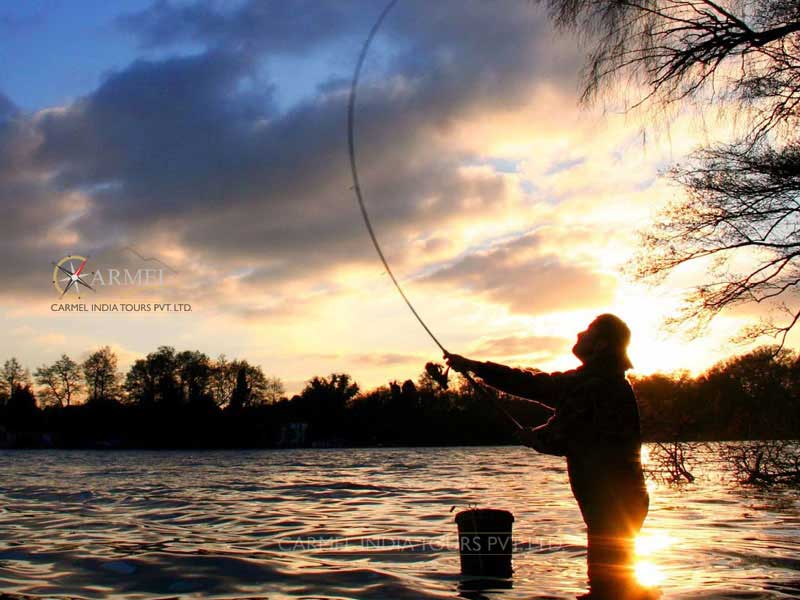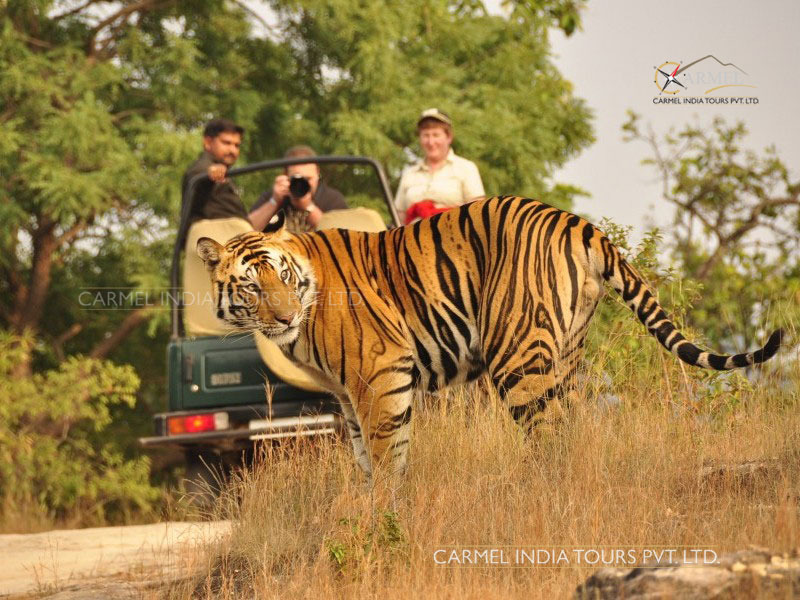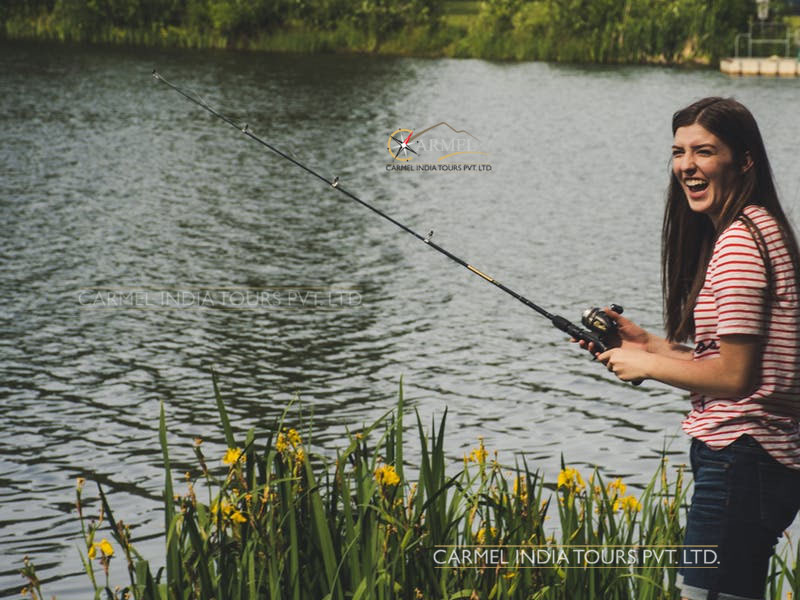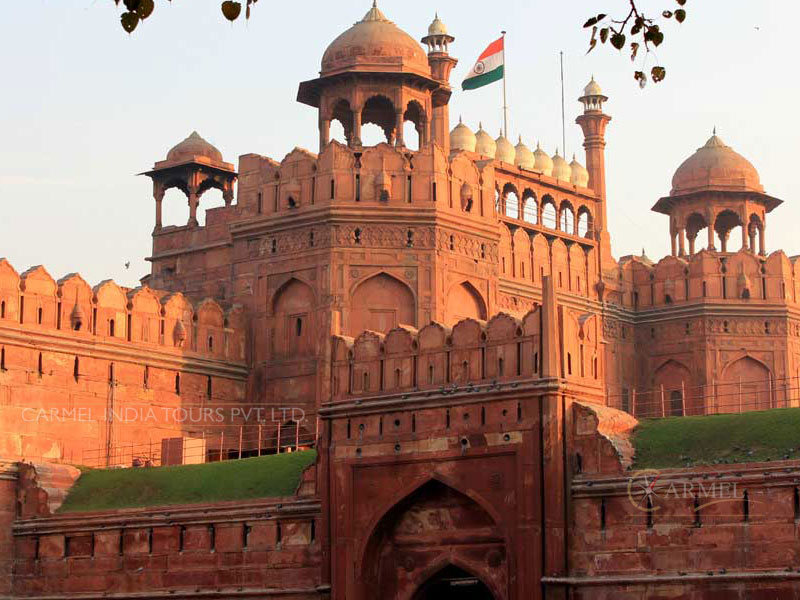 Guided Mahseer fishing tour & Mahseer Angling tour package at Jim Corbett including Delhi sightseeing Tour, Contact Us for Mahseer Fishing & Angling Tour of Jim Corbett and get best rates for superior transport, luxury accomodation and tour arrangements at discounted rates for Mahseer Fishing & Angling Tour of Jim Corbett
Day 01: Arrive Delhi
Welcome to Delhi. On arrival at Delhi International airport, you will be met by our representative and transferred to hotel. Dinner & overnight at hotel Delhi, the modern capital city of India is a unique combination of Old and New Delhi, where thousands of years of history meet the present in a contemporary and unique way .each representing different experiences. It is sprinkled with glittering gems like: captivating ancient monuments, magnificent museums, a lively performing-arts scene and some of the subcontinent's yummiest places to eat. Its boutiques and shopping arcades offer access to a wealth of traditional and contemporary crafts, from all over the country. New Delhi was proclaimed the capital of India by the British architect Sir Edwin Lutyens (1869-1944).
Day 02: Delhi
After breakfast proceed for day sightseeing of Delhi covering the attractions of New Delhi and Old Delhi like Rajghat – A memorial to Mahatma Gandhi, also Father of Nation, Red Fort (Lal quila) – built by Emperor Shah Jahan between 1636 & 1658, is one of the most magnificent palaces in the world, designated as the UNESCO World heritage site. Jama Masjid (Mosque) – the Shah Jahan's last architectural extravagance and largest mosque in India, Later visit India Gate – Built from sandstone, the arch also houses the Eternal Flame, a gesture in memory of the Indian soldiers who laid their lives in the 1971 war with Pakistan, Rashtrapati Bhawan -Located in an area of 130 hectares, the palace has 340 rooms, Qutub Minar – is the tallest stone tower in India. Some believe it was erected as a tower of victory to signify the beginning of the Muslim rule in India and Lotus Temple: Shaped like a lotus bud with 27 petals. Dinner & overnight stay at hotel.
Day 03: Delhi – Corbett (260 Kms, 5 hours drive by road)
After breakfast drive down to Corbett national park situated in the foothills of the Himalayas, in the state of Uttarakhand is haven for wildlife lovers in India. The Corbett Park is spared in 1318.54 sq. km. of virgin forest and jungles are home to numerous other species of fauna. Corbett Park is one of India's most beautiful wildlife areas has a tiger population of around 160 which is the highest density of tigers in the world and a perfect place for bird enthusiasts; the area is considered one of the best bird-watching areas in India, with some 600 species having been sighted in the park. The Jim Corbett Park is very rich in wildlife, the major wildlife found in Corbett Park Tiger, leopard, elephant, spotted deer, hog deer, barking deer, sloth bear, wild boar, langur and rhesus monkey. Flat valleys are interspersed with hilly ridges and the Park's rolling grasslands known as the 'Chaurs' provide visitors with an excellent view of the animals.The main feature of this ridged valley is the Ramganga River, running broadly west by south west,which is the most prominent hydrological resource of water for floral and faunal species in Jim Corbett Park. Arrive at Corbett national park check in resort. In the afternoon start for the jeep safari at Corbett national park. Evening back at resort. Dinner and overnight at resort.
Day 04: Corbett – Bhikiyasen (120 Kms, 4 hours drive by road)
After breakfast start for Bhikiyasen. Arrive Bhikiyasen and relax for some time. Bhikiyasen is amongst the favourite place for professional anglers and the thrill of catching the Mahseer ('The Water Tiger' as called by Jim Corbett) as well as Gounch (also called as catfish) is all one is left to enjoy. The fishes found here are different varieties of Mahaseers. The area is also perfect place for watching the varieties of birds on the banks of the River Kosi. Enjoy half day angling at Bhikiyasen. Overnight at guest house at Bhikiyasen
Day 05: Bhikiyasen
After breakfast enjoy full day angling at different stretches of river at Bhikiyasen. Overnight at resort
Day 06: Bhikiyasen – Corbett (120 Kms, 4 hours drive by road)
After breakfast return back to Corbett national park. Arrive Corbett national park and have lunch at resort. Afternoon visit Corbett museum, the place where Jim Corbett stay in winter and offer his personal items like gun, fishing net, cap and beg etc and visit a beautiful temple of Durga Devi named as Garjia temple situated in the mid of river Kosi. This is a place good for bathing, basking, worship has an enchanting view of river Kosi from the top of the rock. and Corbett waterfalls is an awesome view from a height of about 60 feet in the backdrop of scenic greenish forest which is realy worth-while to observe. Evening enjoy the jungle trek. Dinner and overnight at resort
Day 07: Corbett- Delhi (260 Kms, 5 hours drive by road)
After breakfast drive to Delhi. Arrive Delhi with sweet memories of the tour. In the evening proceed for you home destination.