Duration: 5 Nights / 6 Days
Locations Covered: Delhi - Sultanpur - Agra - Fatehpur Sikri - Bharatpur - Delhi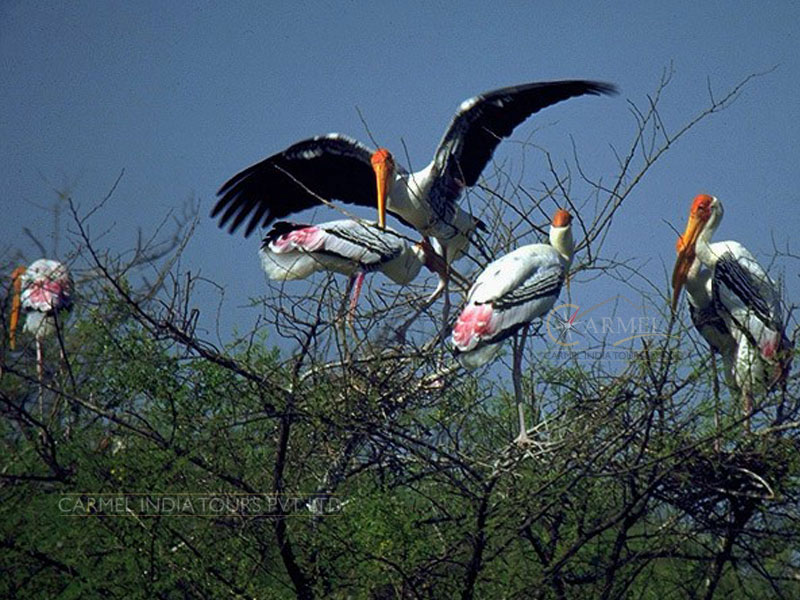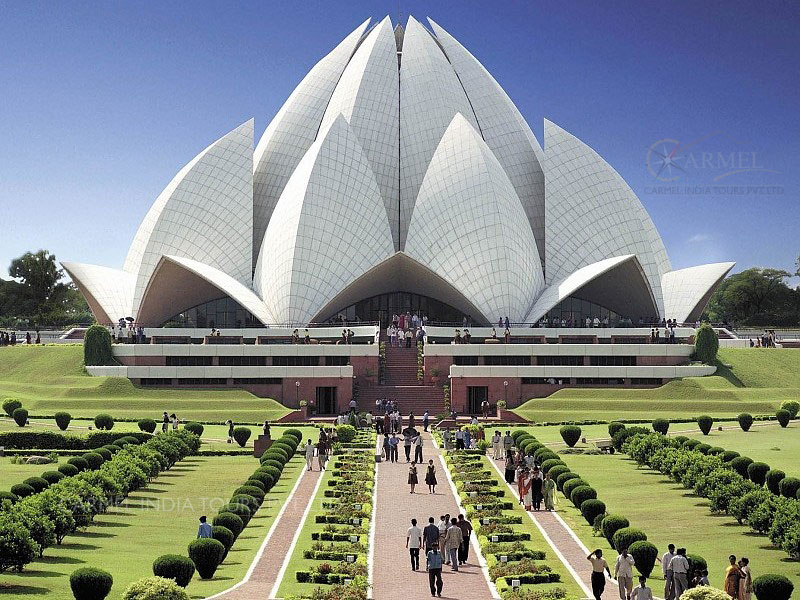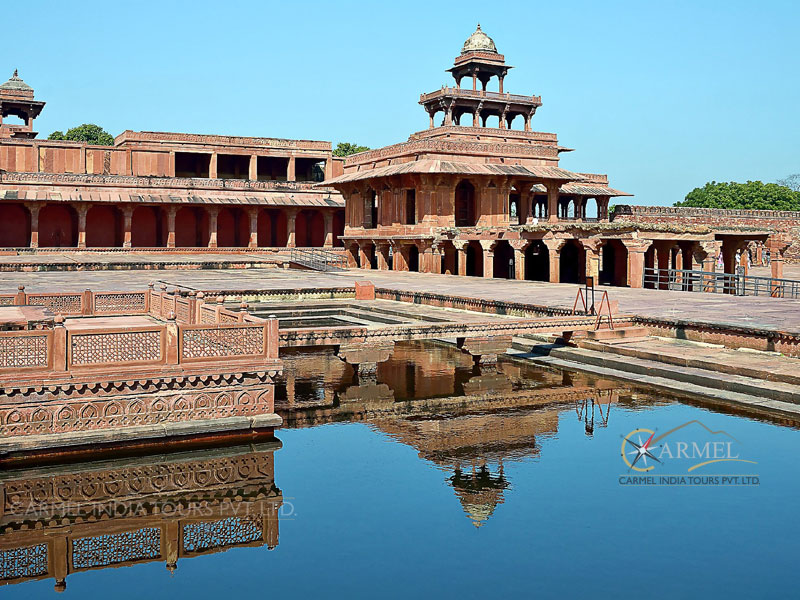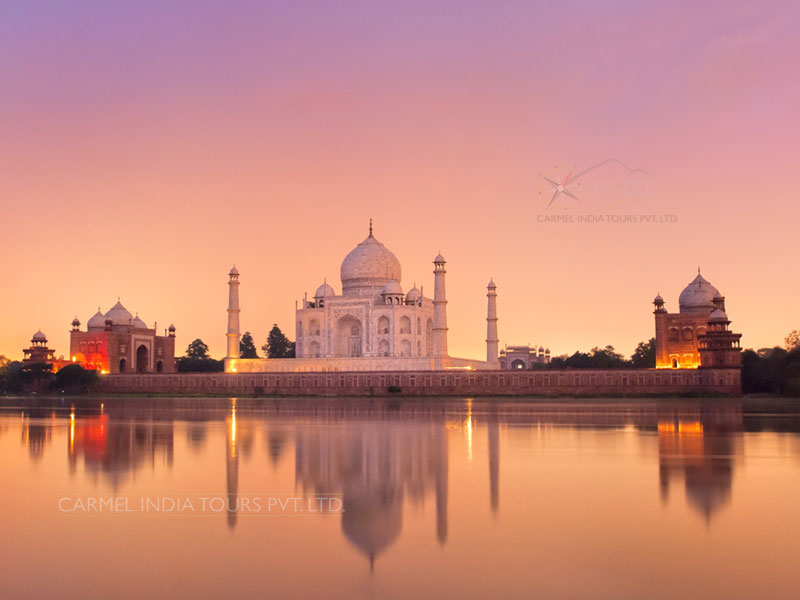 Carmel India Bird Watching Tour - In this birding tour of north India we take you to Sultanpur National Park (formerly Sultanpur Bird Sanctuary) , Bharatpur Bird Sanctuary including tour of Delhi, Fatehpur Sikri & Agra. Get best holiday deals on Bird Watching Tour. We provide the highest level of attention and detail for all travel arrangements for Bird watching Tour in India. Detailed Itinerary:
Day 01: Delhi Welcome to the capital city of India, Delhi.On arrival at Delhi our tour guide will receive you at the airport and will take you to the hotel. There you will take rest and after having your lunch, you will leave to visit the monuments in old and New Delhi which shows the architectural wonder of Mughals and British rurals like Red Fort one of the most magnificent palaces in the world, built by the Mughal Emperor, Shahjahan in 1648, Qutub Minar a finest example of early Afghan architecture, known as tower of victory, India Gate a gesture in memory of the Indian soldiers who laid their lives in the 1971 war with Pakistan, Rashtrapati Bhawan is an interesting blend of Mughal and western architectural styles and Parliament House, Lotus Temple shaped like a lotus bud with 27 petals, Akshardham Mandir which displays millennia of traditional Indian and Hindu culture, spirituality, and architecture. Dinner and overnight stay at hotel.
Day 02: Delhi to Sultanpur to Delhi This morning drive to Sultanpur Jheel which is 50 km away from the Delhi is a haven to a variety of domestic and hundreds of species of migratory birds and also a paradise for bird watchers. It is declared a water-bird reserve in 1972 and upgraded to the status of national park in the year 1991. This is an ideal place for the nature lovers and backpackers listen to the call of nature, amidst the chirping birds, flowing river, verdant stretches. Sultanpur Lake is a main picnic spot where you can enjoy boating. It has a large number of reptiles which attracts a lot of migratory birds during winters. After visiting that, you will come back to the hotel in the evening, have your dinner and stay overnight.
Day 03: Delhi to Agra to Fatehpur Sikri to Bharatpur On the Day 3rd of your tour, you will drive to the romantic city of India Agra, situated on the banks of the river Yamuna. The city of Agra is famous for its historical monuments and rich arts and crafts, which spread an ineradicable impression on all who visit it. On arrival visit the magnificent monument to love, the Taj Mahal built by Emperor Shah Jahan, a memorial to his favorite wife, Mumtaz Mahal and Agra Fort, another UNESCO World Heritage Site. After lunch you will leave to visit the Mughal City of Fatehpur Sikri which displays a number of buildings of significant historical importance like Buland Darwaza, Hall of Audience and the stunning Panch Mahal, declared as a UNESCO World Heritage Site. Later afternoon you will head towards Keoladeo Ghana Bird Sanctuary at Bharatpur. There you will stay overnight in the jungle lodge.
Day 04: In Bharatpur Your 4th Day would be spending in exploring Bharatpur, located on the fringes of the Thar Desert. This fortress city built by Maharaja Suraj Mal the former king of Bharatpur in the 18th century. Explore the massive fortress and learn how this was the summer resort of Bharatpur royalty. Meander through the palace gardens filled with fountains and hear interesting facts about kings who lived here, one of whom liked to make his evenings extra colorful so he used multi-colored water in the fountains.Bharatpur is famous for its Bharatpur Bird Sanctuary also known as Keoladeo Ghana National Park which is one of the finest bird parks in the Asia. Dinner and overnight stay at jungle lodge.
Day 05: In Bharatpur After breakfast start your day with a visit to Keoladeo National Park which offers protection to faunal species as well. The word keoladeo is derived from the name of an ancient Hindu temple devoted to Lord Shiva. Here you can take a rickshaw to explore this UNESCO World Heritage Site. Pass through lush areas and learn how this was once a duck-hunting reserve for Indian royalty. Keoladeo Bird Sanctuary with its 375 species is one of the best migratory Water-bird and waterside birds, also inhabited by Sambar, Chital, Nilgai and Boar. In winter there are many migratory birds from the northern hemisphere including the rare Siberian Crane. In the evening enjoy boat at Bharatpur Lake, the hunting preserve of the Bharatpur royalty.
Day 06: Bharatpur to Delhi On the Day 6th of your tour, you will drive back to Delhi after having your breakfast. From Delhi, you will board a flight back to your home with many memories to share. This ends your tour here.
Get best deals on Bird Watching Tour of Sultanpur National Park, Bharatpur Bird Sanctuary including tour of Delhi, Fatehpur Sikri & Agra. Let us organize your Bird Watching Tour of Sultanpur National Park, Bharatpur Bird Sanctuary including tour of Delhi, Fatehpur Sikri & Agra or prepare a custom bird watching tour for you.