Duration: 13 Nights / 14 Days
Locations Covered: Delhi - Bhubaneswar - Dhauli - Pipli - Puri - Konark - Gopalpur – Taptapani –Rayagada - Chatikona – Semiliguda - Onukudelli - Vishakhapatnam - Kolkata-Delhi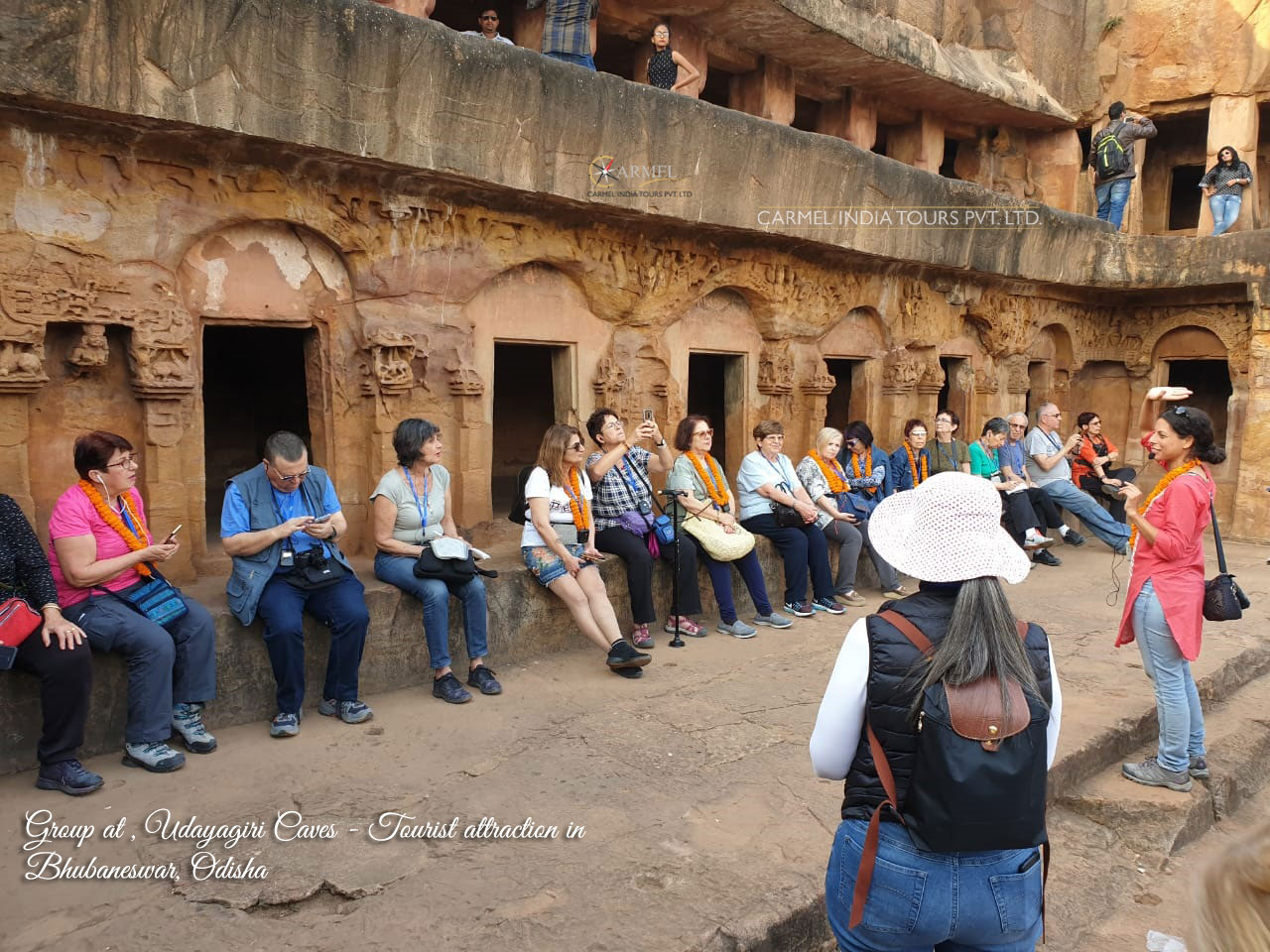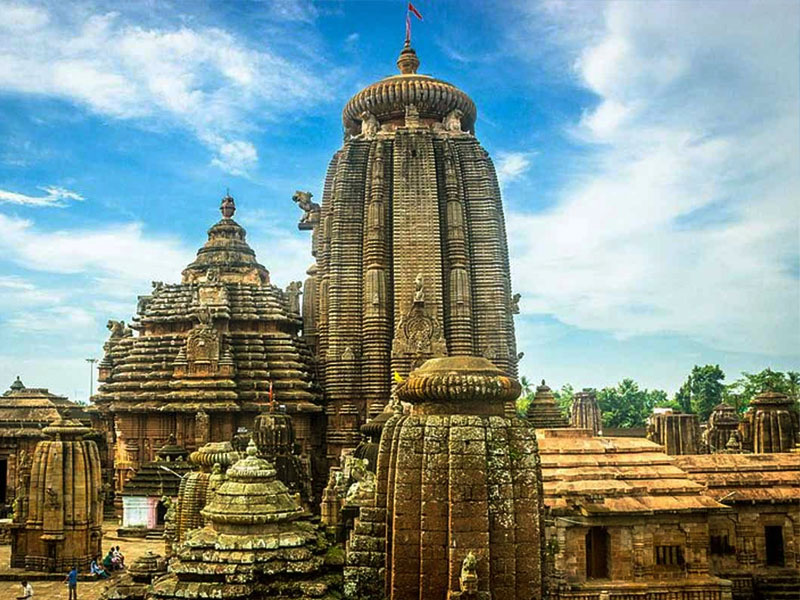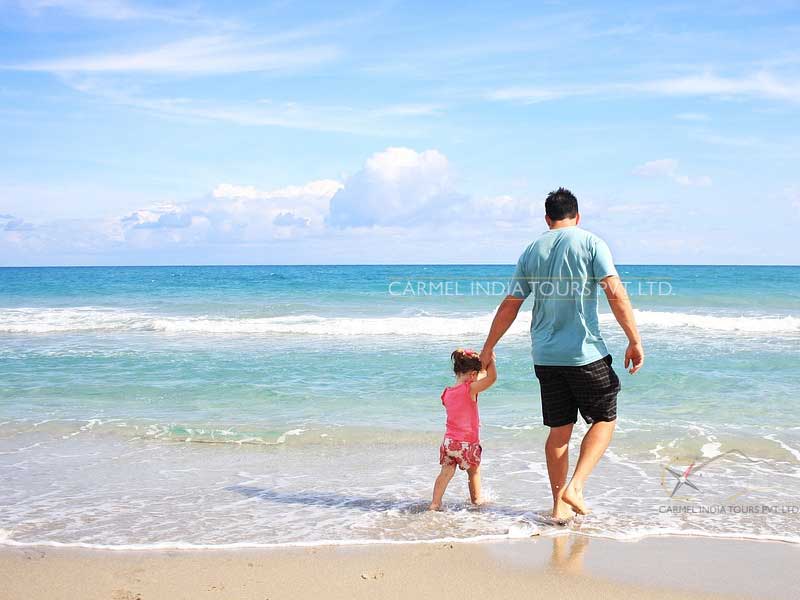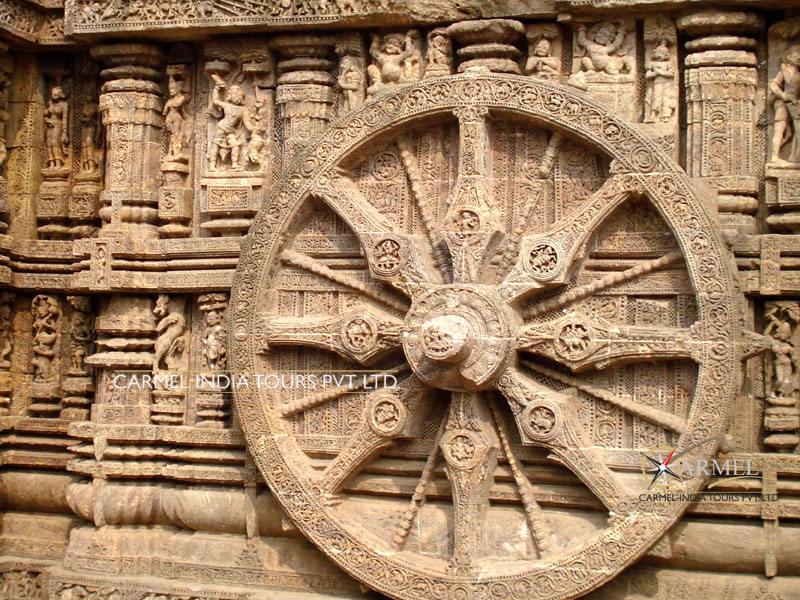 Orissa Tribal Tour of 14 days starting from Delhi experience the beauty of Orissa and the countryside and explore Delhi, Bhubaneswar, Dhauli, Pipli, Puri, Konark, Gopalpur, Taptapani,Rayagada, Chatikona, Semiliguda, Onukudelli, Vishakhapatnam, Kolkata.
Highlight of this tour, that is specially prepared for the traveller to have a look at the culture and life of tribes of Orissa - Saora Tribes, Dongaria kondh tribes, Gadabba tribes & Bonda tribe, Paraja tribe around Rayagada-Jeypore and see tribal dance and tribal markets.
Tribal Tour Orissa, India - Travel Itinerary
Day 01: Arrival Delhi
Meet and Greet at airport followed by city tour of Delhi visiting Humayun Tomb - Humayun's tomb is the tomb of the Mughal Emperor Humayun in Delhi, India. The tomb was commissioned by Humayun's first wife and chief consort, Empress Bega Begum, in 1569-70, and designed by Mirak Mirza Ghiyas and his son, Sayyid Muhammad, Persian architects chosen by her. Later check in at hotel.
After some rest visit Dilli Haat - Dilli Haat is a paid-entrance open-air food plaza and craft bazaar located in Delhi, run by Delhi Tourism and Transportation Development Corporation. Unlike the traditional weekly market, the village Haat, Dilli Haat is permanent. It is located in the commercial centres of South Delhi.
Also visit Akshardham Temple - Akshardham or Swaminarayan Akshardham complex is a Hindu temple, and a spiritual-cultural campus in Delhi, India. Also referred to as Akshardham Temple or Swaminarayan Akshardham, the complex displays millennia of traditional Hindu and Indian culture, spirituality, and architecture. Overnight at Hotel
Day 02: Delhi - Bhubaneswar (Flight)
After breakfast transfer to airport for flight to Bhubaneswar. Traditional welcome by our executive on your arrival at Bhubaneswar airport followed by transferred to hotel. Afternoon visit the Tribal Museum-Tribal Museum (Museum of Tribal Arts and Artefacts) is home to a rich collection of artefacts, crafts and art objects belonging to different tribes (Adivasis) living in several parts of the state of Odisha. The museum exhibits dresses and ornaments, hunting and agricultural implements, weapons, personal belongings, photographs, arts of the tribes (Open from 10am to 5pm, Closed on Mondays / National and State holidays).
Odissi Dance show – Odissi is one of the classical Indian dance forms that originated in the Indian state of Odisha. Traces of the Performance Art from the Medieval Era. Overnight at hotel
Day 03: Bhubaneswar
After breakfast proceed for full day city tour of Bhubaneswar. Among the finest of its 600 temples is the Lingaraj Temple of Shiva built in the 11th century, it is also the biggest in Bhubaneswar. The temple is dedicated to Lord Shiva, also known as 'Lingaraj'. It is adorned with beautiful sculptures, which have been carved on the spire. (Non Hindu are not allowed inside this temple. To be viewed from a platform outside). Mukteshwar Temple, is one of the most prominent temples of Bhubaneswar and has been constructed in the style that is quite similar to the one used in the Kalinga School of Temple Architecture. Rajarani Temple is one of the most renowned temples in Bhubaneswar, the capital city of Odisha. It is made from the wonderful red and gold sandstone, which is locally known as Rajarani and this is what gives the temple its name of 'Raja Rani'. (During the day we will also take the group to a Tribal School for interaction/with kids/teachers as well).
Later in the afternoon visit the ancient caves of Khandagiri and Udaygiri which were carved and tunneled, to create this multi-storied ancient apartment residence for Jain monks. They were the work of the first known Odishan ruler, King Kharavela, and probably begun in the first century BC. Kharavela was a king of the Mahameghavahana dynasty, who is known for expansion of the Kalinga empire and his installation of public improvements, such as canal systems. His queen was evidently quite a patron of the arts, and probably had much to do with the impressive sculptural decoration of the caves. Overnight at hotel
Day 04 : Bhubaneswar – Dhauli - Pipli - Puri (By Surface: 85kms/2hrs)
After breakfast drive to Puri-enroute visiting Dhauli and Pipli appliqué village.The Shanti Stupa at Dhauli Hills is a significant symbol of love and peace. The pilgrimage is significant because here King Ashoka resigned from violent wars. After witnessing the devastating sight of blood filled land and the Daya River that obtained red color because of the merciless slaughter of around 1,50, 000 warriors, King Ashoka was filled with sheer grief and therefore decided to renounce wars completely all through the rest of his life. It is at Dhauli that Ashoka resorted to Buddhism and presented his sword in front of Lord Buddha.
Pipli – It's a centre for appliqué work, which depicts the essence of Oriya culture. It is also known for colorful and original awnings, canopies, garden and beach umbrellas, shoulder and handbags etc. The cocktail effect of the colors is certainly a feast for the eyes. Pipli, Odisha's appliqué capital, announces itself with loud colourful splashes of bright colour in the shop fronts.
After the visit continue drive to Puri. Upon arrival check in at hotel.
Later visit the Jagannath Temple at Puri which is one of the most sacred pilgrimage spots in India. This 12th century temple is dedicated to Lord Jagannath –"The Lord of the Universe". The wooden figures of the three deities, Jagannath, Balabhadra and Subhadra stand in the sanctorium garlanded and decorated by the high priests. The extraordinary form that Jagannath takes, according to the legend, is the unfinished work of the craftsman god Viswakarma, who in anger left this portrayal of Lord Vishnu incomplete. This majestic temple and its chronicles allure devotees from all over the world. The wide Bada Danda, the road which leads up to the majestic temple, provides a view of the grandness of scale and proportion that typifies Puri. This is also the path to Nirvana, where the chariots of the much-loved divine siblings, Jagannath, Subhadra and Balabhadra, roll down in the famous annual Rath Yatra, which inspires awe and draws tumultuous crowds. In Puri, everything has to be big. The main road is called Bada Danda, or Grand Road, the sea is Mahodadhi, or the widest ocean; the bhog is called Mahaprasad, or the great prasad. (Non Hindus are not allowed inside the Jagannath temple and to be viewed from Raghunathan library platform. Sunday this platform is closed but one can view from another platform outside the temple). Overnight at hotel
Day 05: Puri – Konark – Puri (By Surface: 90kms / 1 ½ hrs – one way)
After breakfast proceed for excursion to visit the third link in the Orissan Golden Triangle - Konark which is the site of one of the most spectacular examples of religious architecture in the world. The Sun Temple at Konark conceived as a massive chariot hauling the Sun God across the heavens by the might of seven splendidly carved horses, standing aloft on 24 chariot wheels-intricately carved - symbolizing the march of time, lies in solitary splendor surrounded by drifting sand three kilometres from the sea, but originally it was reported to be closer for which it was used as a navigational point by European sailors, who referred to it as the 'Black Pagoda'. This 13th century architectural marvel is one of the most magnificent monuments of the World and also a UNESCO World Heritage site.
On the way back visit a Stone Carvers village. After the visit return back to hotel in Puri and walk throuh the old Market. Also witness the "Gateway to Heaven" cremation place along the other side of the beach.
Later return to Puri and in the evening visit the bustling sea-side local market. An amusing marketplace filled with local vendors selling conch shells , souvenirs , clothing , household necessities and a flurry of other things for visitors. You will also have the opportunity to see the cremation ground called Way to Haven (some scenes are disturbing). Overnight at hotel
Day 06 : Puri – Gopalpur (By Surface: 190kms/3 ½ hrs)
After breakfast drive to Gopalpur-on-Sea en-route visiting famous Chilka Lake to see the migratory birds and Olasingh weaving village. After the visit continue drive to Gopalpur On Sea. Overnight at hotel
Day 07: Gopalpur – Taptapani –Rayagada (By Surface: 215kms/5 ½ hrs)
After breakfast drive to Rayagada en-route visiting Taptapani which is famous for its Hot Spring. One of the many marvels of nature, hot springs are generally said to be endowed with curative properties. Taptapani is actually a hot spring, and according to local folklore, has been around for more than 300 years.
Gradually we cross over to the small village hamlets of the Saora tribes who also find mention in the epic Ramayana. The Saoras are adept in art, painting and crafts. They use trees, animals, tribal people and instances from their daily life as their motifs for the paintings. They have a distinctive shamanic culture wherein they believe in evil spirits and worship them apart from numerous other deities. After the visit continue drive to Rayagada. Upon arrival check in at hotel.
(We will take pack Lunch from the hotel and have a picnic on the way. We do have about 6 Thermo flask and we will carry coffee/tea for the groups as well.) No local restaurant available. Overnight at hotel
Day 08: Rayagada- Chatikona – Semiliguda (By Surface: 195kms/4hrs)
After breakfast proceed visit the weekly Wednesday market of the Dongriya Kondhas at Chatikona - Here the Dongariya Kondhas trek down from their villages up the Hill with forest produce to sell or barter with non-tribals. Dongariya Kondhas are one of the original ethnic tribal groups of Odisha who have retained their culture and tradition till date. The Dongria family is often nuclear, although extended families are found. Female family members are considered assets because of their contribution inside and outside the household and women are on equal footing with the male members in constructing a house to cultivation. Women do all the work for household ranging from fetching water from the distant streams, cooking, serving food to each member of the household to cultivating, harvesting and marketing of produce in the market. Due to this, the bride price is paid to her parents when she gets married which is a striking feature of the Dongrias.
Later return to hotel, Have lunch and then drive to Semiliguda enroute visiting Desia Kondh tribes and Bamboo crafts work. (No local restaurant available, hence we will have lunch and drive) Overnight at Hotel
Day 09 : Semiliguda - Onukudelli – Similiguda
After breakfast visit the weekly Thursday market of the Bondas at Onkudelli. Nature has showered its bounty on the undivided Koraput district replete with meadows, forests, waterfalls, terraced valleys and darting springs. This land of abundance is home to Odisha's vast tribal population. A real paradise for the nature-lover, Jeypore offers an additional benefit to the visitor of first hand meeting with its ancient civilization. Today visit the home of the approximately 6000 members of the famed Bonda Tribes–one of the most fascinating tribes of the Country. They live in the remote hills and keep themselves isolated. They grow rice by shifting cultivation and keep domesticated cows and goats. They can only be seen when they come to trade at the local weekly Thursday market. The Bonda women are noticeable by the chunks of beaded necklaces that cover their upper body , striking brass and silver necklace and their shaved heads decorated with colourful beads. In Bonda society, the women enjoy a privileged position. They are the primary workers and providers of food for the community. Bonda girls largely marry boys who are at least five to ten years younger than them. Thus the girl looks after her husband as he grows up and in turn he cares for his elder wife. In contrast with many other populations in India, the number of women among the Bondas greatly exceeds the number of men. After the visit we will have a Picnic Lunch at a Scenic spot. Return to hotel by evening. Pack lunch from hotel. Overnight at Hotel
Day 10: Similiguda-Vishakhapatnam (By Surface: 215 kms – 5 hrs)
Morning after breakfast drive to Vizag. Upon arrival Lunch at Novotel. Thereafter city tour of Vishakhapatnam including visit to Submarine Museum is a tourist spot exclusive to Vishakapatnam and hence not to be missed, while here, Kailasagiri is a hill top park in the city of Vishakhapatnam. The hill is at 360 feet and it overlooks beaches, forests & the city of Vishakhapatnam. The Kailasagiri Park is well known for its panoramic view, peaceful atmosphere and its scenic beauty. Later visit Simhachalan Temple The temple is situated among hills covered with cashew trees, shrubs, and mango groves. Many pilgrims undertake a journey to the hill on important and auspicious days. Neighbourhoods near the pilgrimage include Srinivasanagar, Prahladapuram, Sainagar colony, Simhapuri colony, and Simhapuri Layout. Overnight at Hotel
Day 11: Vishakhapatnam – Kolkata (By Flight)
After breakfast transfer to airport to board the flight to Kolkata. Arrive Kolkata and take to Restaurant for lunch and later check in at hotel. Afternoon visit the VICTORIA MEMORIAL (closed on Monday) which opened in 1921. It is also a museum where people could see before them pictures and statues of men who played a prominent part in the history of India and develop a pride in their past especially in relation to the history of Calcutta. Lord Curzon conceived it. Presently it is the finest and most prominent building and art museum of Calcutta, India, under the Department of Culture, Government of India. Overnight at hotel
Day 12: Kolkata
After breakfast proceed to discover the exciting city on a 'Heritage Walk' of the distinct architectural heritage of Calcutta. It highlights the evolution of this city from where it all began, Dalhousie Square. The first walk takes us on a two hour journey around some 15 buildings in the area, including the imposing WRITERS BUILDING, the newly renovated TOWN HALL, the ST JOHN'S CHURCHYARD and the historic METCALFE HALL. Later visit MARBLE PALACE and Indian museum (closed on Monday). Afternoon enjoy the Saraswati Puja ceremonies. Overnight at hotel
Day 13: Kolkata
After breakfast visit Flower Market, Jain Temple, Howrah Bridge and also visit the HOUSE OF RABINDRANATH TAGORE. Later visit the Kali Temple at Kalighat which also happens to be situated close to Mother Teresa's Home for the Destitute and Mother Teresa House (closed on Thursday), located at 54A, A.J.C. Bose Road, Calcutta, is the headquarters of the international religious congregation of the Missionaries of Charity. It has been home to Mother Teresa and her sisters from February 1953 to the present day. It is here that Mother lived, prayed, worked, and guided her religious family of sisters spread across the world. It is here that her body was laid to rest. Overnight at hotel
Day 14: Kolkata-Delhi On arrival transfer to airport for flight back home.
Get best deals on Orissa Tribal Tour package, this 14 days travel itinerary for Orissa Tribal Tour can be customized to individual preferences, please send us your enquiry for Orissa Tribes tour package by road or click here for us to prepare a custom Odhisa travel package for you.