Chennai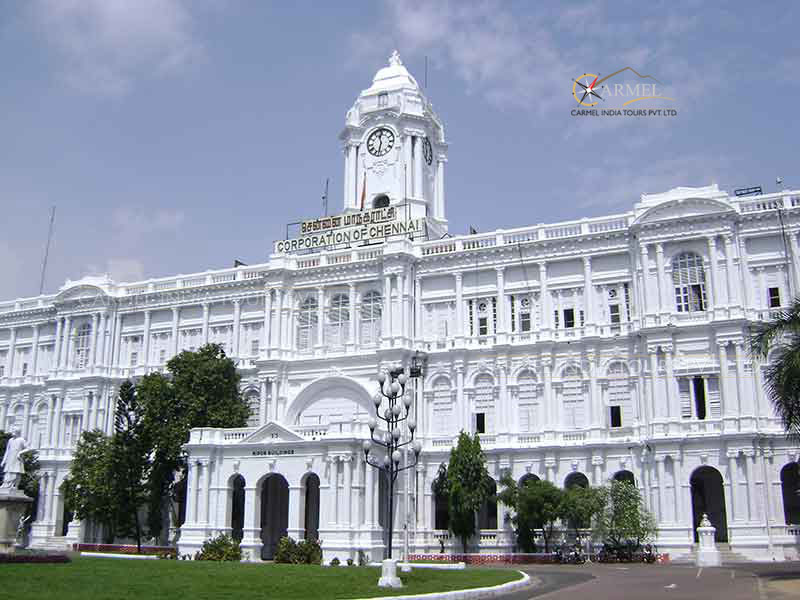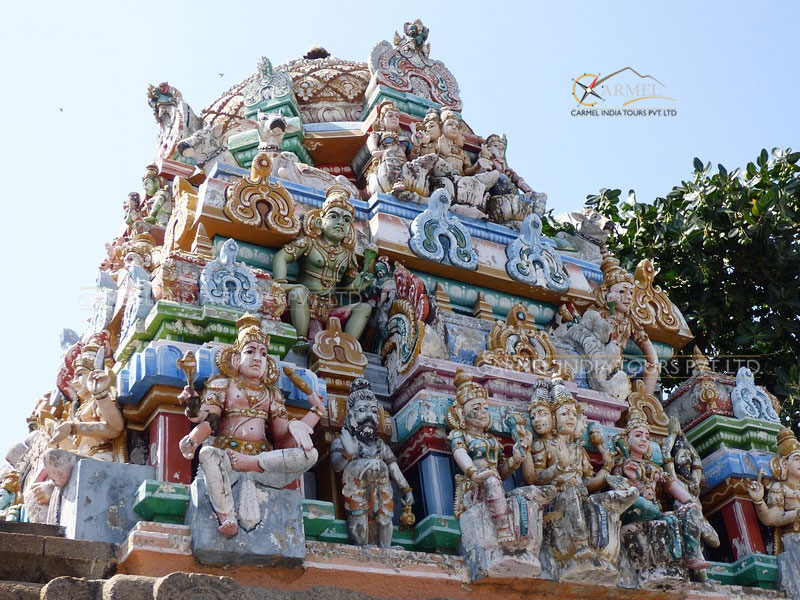 About Chennai
Chennai, the capital city of Tamil Nadu, is situated on the Coromandel Coast off the Bay of Bengal, also known as Gateway to South India. It is a metropolitan city and is recognized as the 4th largest city in India. Chennai is famous for its parks, historic landmarks and sandy beaches; the Marina Beach (12-kilometre long) in Chennai is one of the longest beaches in the world.

The city was previously known as Madras has now changed to Chennai. It was a small village before the foreigners arrived and selected it as trading port in 1639.Chennai has a long and rich history and it has always attracted the traders, merchants and religious preachers from foreign shores,
Chennai was a collection of villages, suspended in between paddy fields and enclosed by palm trees; Ruled by every south Indian dynasty like the Pallavas, the Pandyas, and the Cholas dynasty reigned over the city. The Portuguese first arrived in 1522, later in 1612, Dutch came and settled near Pulicat. After some time British East India Company established a settlement in this fishing village of Madraspatnam and the British built a colony, known as Fort St. George. Later In 1746, the French rulers capture the Fort St George and Madras but a few years later British regain its control of the town. After Independence of India it continues to grow and became the capital of Tamil Nadu.

Chennai is proud of its long sandy white beaches that are clean and have clear blue water that add to the beauty of the city. The dance, art, music, festivals, religions are very distinctive of the south India culture. Chennai is an important centre for the very famous Bharatanatyam, a classical dance form has been recognized the world over for its beautiful grace. Chennai celebrated the most important Pongal festival every year in the month of January.
Best Places to Visit in Chennai
Marina Beach
This is the second longest beach in the world. Some of the sports activities possible in Marina Beach include fishing, wind surfing and beach volley ball, Sunrise and sun set views are picturesque in this perfect setting.

Semmozhi Poonga
Semmozhi Poonga park is Located at city's center, was opened towards the end of 2010. It offers a view scenic landscapes and lush gardens. The garden is well maintained and has over 500 varieties of trees and plants from all parts of the world.

Arignar Anna Zoological Park
Arignar Anna Zoological Park is the first ever zoo in India and was established in the year 1855. There is over 170 species of wildlife includes tiger, hyena, lion, panther, elephants and many more, Elephant rides and lion safaris are available.

Pulicat Lake
Pulicat Lake is located on Tamilnadu?s border. Boat rides are very popular here. While at boat, you are allowed to indulge in fishing. There is Nellapattu Bird Sanctuary located near Pulicat Lake.

Kapaleeswarar Temple
It is believed that Kapaleeswarar Temple was built during the 7th century by Pallava Kings. It is one of the oldest temples in the city.

Breezy Beach
It is situated in Valmiki Nagar in Chennai. This small beach remains untouched by commercialization and hence very serene. This beach is famous for its unpolluted atmosphere.

National Art Gallery
National Art Gallery was established in 1907.This art gallery has four sections namely Tanjore Painting Gallery, Ravi Varma Painting Gallery, Indian Traditional Art Gallery and Decorative Art Gallery.

Connemara Public Library
This Library was established in the year 1896. The library itself is intricately designed and the architecture is a blend of Southern Hindu Deccani, Gothic, Rajput and Mughal. . The library is one among the four National Depository Libraries in India that receives copies of all newspapers, periodicals and books published in India.

Elliot's Beach
Elliot's Beach is situated at Besant Nagar. Here you can have sun bath, play with sand and enjoy with your loved ones.

Covelong Beach
It is located in a village called Covelong and a place to relax and enjoy peace, a perfect getaway from city.

Muttukadu
Muttukadu is actually an back water situated on the East coast road, It is 45 minute drive from Chennai and two hour drive from Pondicherry. It?s famous for its boating.
Sri Parthasarathy Temple
It is one among the oldest temple in Chennai. The Parthasarathy Temple is an 8th century Hindu Vaishnavite temple dedicated to Lord Krishna.
Best time to visit Chennai
December to March is ideal for all kinds of tourist activities. It is the most suitable time for sightseeing and enjoying at the beach.

Climate
Chennai weather is hot and humid as it lies close to the thermal equator and is in also on the coast. Summers (March to May) are hot and sweating, the maximum temperature is 40 °C and minimum is 22 °C. Tourists may prefer to visit the serene beaches in the evenings. Winters (December to February) are the coolest months with temperature about 18 °C and maximum 32 °C.
How to Reach Chennai
By Air
Chennai is conveniently connected to all major cities in India and major international destinations. The Chennai International airport is just 7 kilometres away from the city. The airport has two terminals. Well-connected across the globe, most of the international and domestic airline carriers have direct flights to the terminal called Anna International Airport in Chennai.

By Rail
Chennai has three major railway stations, namely, Chennai Central (code MAS), Chennai Egmore which is just 2 kilometres from the city (code MS) and Tambaram which serves the suburban areas of Chennai. It is well connected by rail with all the major cities in India like Bengaluru, Mumbai, Coimbatore, Delhi, Cochin, Hyderabad, Kolkata and other Indian cities.

By Road
An extensive network of roads connects Chennai with major cities and towns in Tamil Nadu and other parts of the country. The Chennai Mofussil Bus Terminal at Jawaharlal Nehru Salai, Koyembedu is regarded as the largest bus station in Asia.