Duration: 10 Nights / 11 Days
Locations Covered: Delhi - Udaipur - Jaipur - Agra - Fatehpur Sikri - Delhi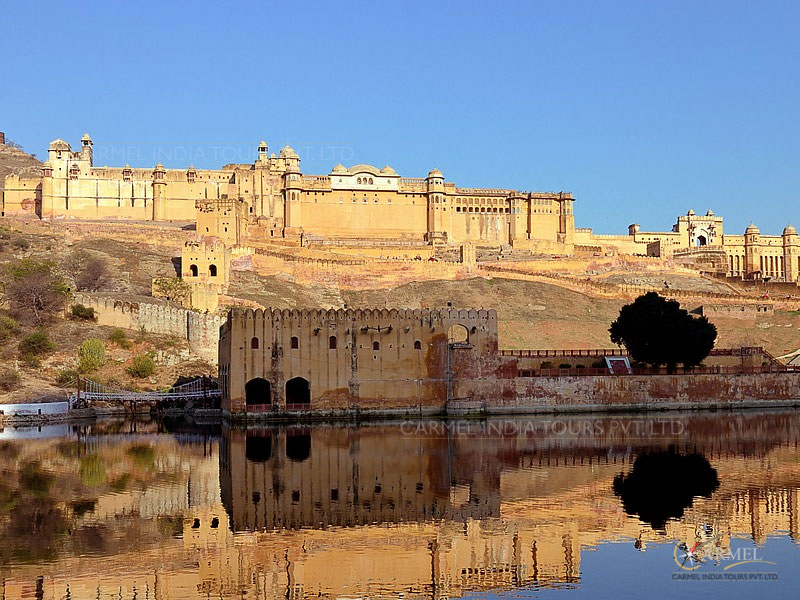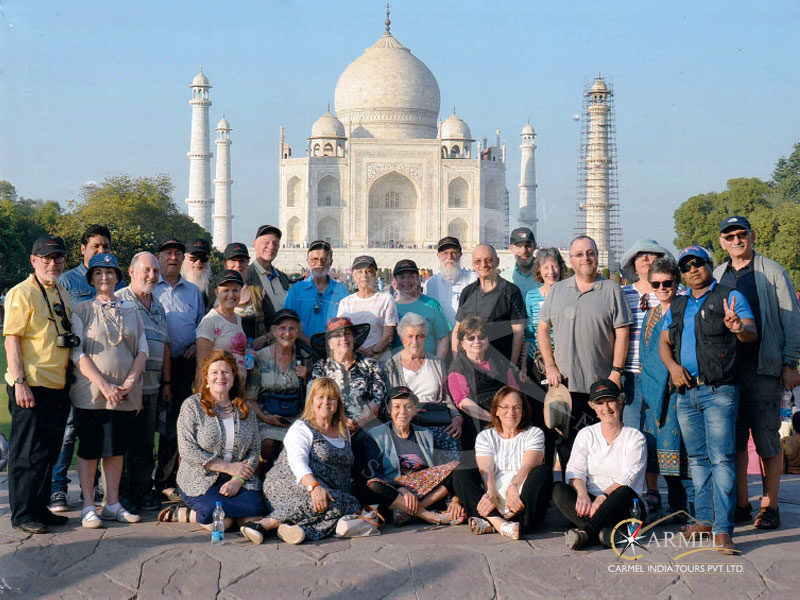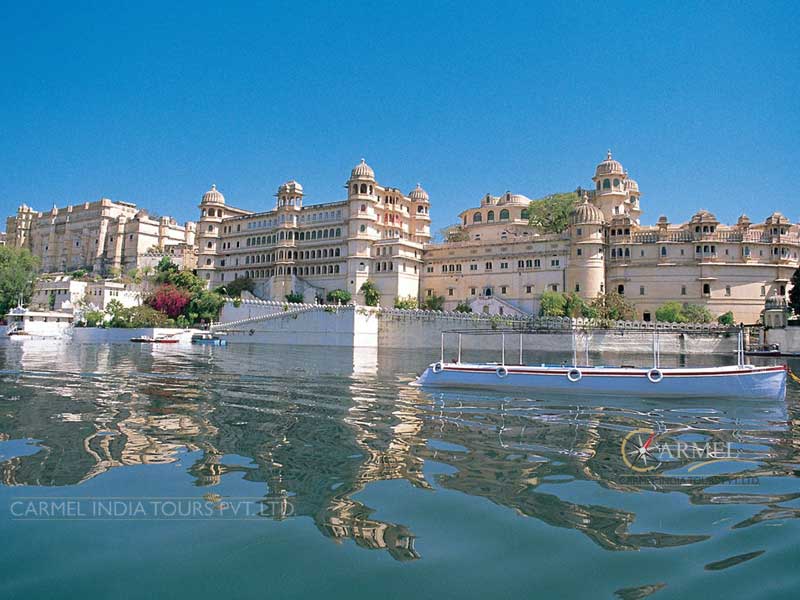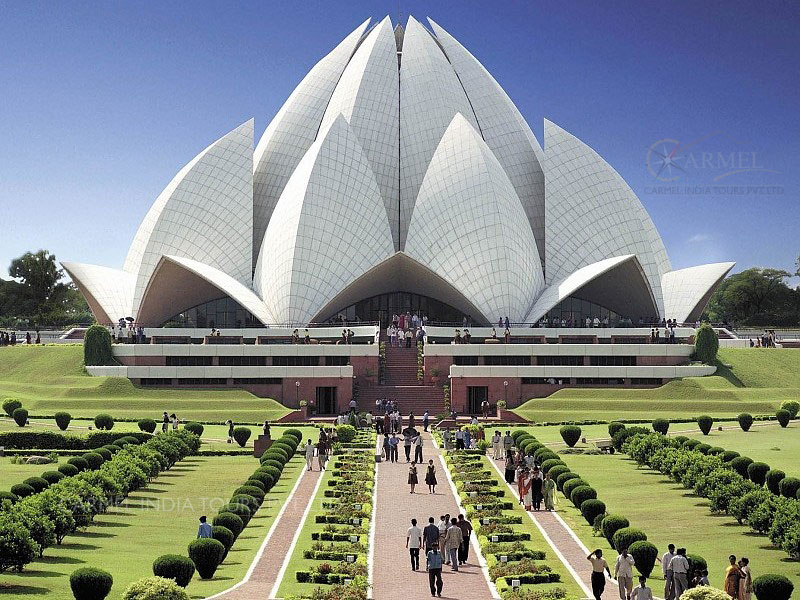 Signature Tour of India
This Tour of North India provides you an in depth glimpse of India's royal and cultural heritage, it covers some of the most popular tourist destinations of north India - Delhi, Agra, Fatehpur Sikri, Jaipur and city of lakes Udaipur. Experience British, Rajputana and Mughal Royalty in this tour of India.
Signature Tour of India Itinerary
Day 1: Delhi
Arrive in India's capital Delhi, a city with a lot of colorful mix of people, aromas and tastes from its dazzling palaces to its bustling bazaars. Our representatives will receive you. You will be escorted by our representative to the hotel. Delhi is a city that bridges two different worlds Old Delhi and New Delhi. You will be amazed by the laid out roads, high rising buildings, huge shopping complexes, nicely managed parks and gardens, and comfortable climate, India's national capital Delhi offers almost everything for a wonderful vacation. Dinner and Overnight stay will be at hotel.
Day 2: Delhi
In this morning, after having your breakfast be ready for a sightseeing tour of New Delhi, including the massive India Gate, Parliament House, and the President's Residence and the soaring tower of Qutub Minar, a UNESCO World Heritage Site; Humayun's Tomb. After lunch In Old Delhi, visit the marvelous Red Fort citadel and Jama Masjid, the largest mosque in India and Shah Jahan's last architectural extravagance.In Evening explore the narrow lanes of the Chandni Chowk bazaar by rickshaw, inching your way through cars and wandering cows and peering at the wares for sale in the crowded shop fronts. Dinner & overnight stay at Hotel.
Day 3: Delhi/Udaipur
This morning, fly to the city of lakes Udaipur, where you are transferred to your hotel in the heart of the Aravalli Hills outside the city. This is an amazing City of Rajasthan situated in the Lap of Nature & Culture, referred to as the "Venice of the East,". Udaipur is the "Most Romantic City of India" and also known as the "Kashmir of Rajasthan". Udaipur is a popular tourist destination in India blessed with the lakes, palaces and lively workspaces and culture which attract foreign and domestic visitors. In the evening enjoy a sunset camel safari to the small lake of Bappa Rawal. After enjoying return back to the hotel for dinner and overnight stay.
Day 4: Udaipur
This morning derive to the cultural heritage of the 'city of the temples' which is situated in rolling Aravalli Hills to visit Eklingji and Nagda temples. Later, return to the city and board a motor boat launch for a lake cruise on the clear blue waters placid waters of Lake Pichola, surrounded by massive hills, palaces and temples, Visiting Jag Mandir and Jag Niwas , a 17th-century palace built for royal parties and functions that rests on its own island.Dinner & overnight stay at Hotel.
Day 5: Udaipur
After an in-depth exploration of the city, Visit the City Palace, located along the shores of Lake Pichola, famous for its amazing interiors with delicate mirror-work, marble work and wall paintings, head next door to the Fateh Prakesh Palace. Continue to Sahelion Ki Bari, with its detailed fountains, tranquil lotus pool and marble elephants. In the evening book a treatment at the hotel spa or simply find a quiet terrace from which to take in the gorgeous surrounds views of Lake Pichola. Dinner & overnight stay at Hotel.
Day 6: Udaipur/Jaipur
In this morning fly to the vibrant capital of Rajasthan, also known as India's 'Pink City' for its many palaces and temples constructed with pink plastered stone. The color was applied to mimic the red sandstone buildings of Mughal cities. Check in to your hotel and relax. Jaipur is one of the royal city you will witness all palaces, temples and also many other interesting and eye catching historical monuments. Western Rajasthan itself forms a convenient circuit, in the heart of the Thar Desert which has shaped its history, lifestyles and architecture. After having your lunch start your exploration of Jaipur with the amazing astronomical devices at the outdoor Jantar Mantar Observatory and make a photo shoot at the famous Hawa Mahal (Palace of the Winds).In the evening take a boat ride at the Mansagar Lake see the magnificent view of Water place. Return to your hotel to dine at its elegant hotel and spend the night.
Day 7: Jaipur
After breakfast proceed to remaining sightseeing in & around Jaipur. This morning explore City place, the combination of Mughal, Rajput and European architect.Birla Mandir, it is one beautiful temple dedicated to Goddess Lakshmi and God Narayan. Albert Hall museum, which explains the importance of the old gallery and sculptures from different regions of world. Afternoon visit Amber fort, a Rajput-style fortress situated atop a hill overlooking Maota Lake. Then travel to a private farm in the Rajasthani countryside for an exclusive elephant ride in the company of an expert mahout (trainer).Also enjoy the shopping, It's bazaars sell embroidered leather shoes, blue pottery, tie and dye scarves and other exotic wares. Dinner and stay overnight at hotel.
Day 8: Jaipur/Agra
After breakfast proceeds to Agra; travel overland through rural India, stopping at the magnificent fortified ancient city, Fatehpur Sikri, a UNESCO World Heritage Site. It is a beautiful village full of spiritual atmosphere. There are a couple of decent places to stay like Buland Darwaja, Diwan-e-Aam, Diwan-e-Khas, and Panch Mahal. After this spiritual visit proceed to Agra, the former capital of Hindustan, a city on the banks of the Yamuna. Agra is also known as the Land of palaces. Not just palaces, it also has a lot of beautiful architecture. It is the perfect spot for a tourist and students of Architecture. Even the climate in Agra is very inviting and suitable. The city is well designed, blessed with the wonderful monuments and architectural specimens. On arrival check in to Hotel and take advantage of the facilities in the hotel. Dinner & overnight stay at hotel.
Day 9: Agra
After your breakfast proceeds to explore the city of Taj with the visit of Taj mahal, one of the Seven Wonders of the World, built by Shah Jahan in the memory of his beloved wife. Next head to Agra fort, including the Pearl Mosque, Shish Mahal, Musammam Burj and the Khas Mahal buildings in the fort. Jama Masjid stands facing the Agra fort. Moti Masjid, built by Shah Jahan for worship for the court members. Later visit Itmad-Ud-Daulah's mausoleum, sometimes called the "Baby Taj" for its ornate carvings and inlay work. Return to the Taj Mahal again in the late afternoon to watch as the sunset's waning light changes the color of its walls. Dinner and stay overnight your luxury hotel.
Day 10: Agra/Delhi
This morning Travel to Gurgaon, in the outskirts of Delhi. En route, visit Sikandra, the tomb of Mughal emperor Akbar, it is the last resting place of Akbar the great, 13 km away from the Agra Fort, the Sikandra fort is one of the preserved monuments in India. Started by Akbar, it was completed by Jahangir. On arrival check in to your hotel and stay overnight.
Day 11: Delhi/Home
Early morning after breakfast checkout from the Hotel and you will be dropped at airport to board a homebound flight. Signature Tour of India ends with wonderful memories.