Duration: 11 Nights / 12 Days
Locations Covered: Delhi - Varanasi - Khajuraho - Jhansi - Agra - Jaipur - Udaipur - Delhi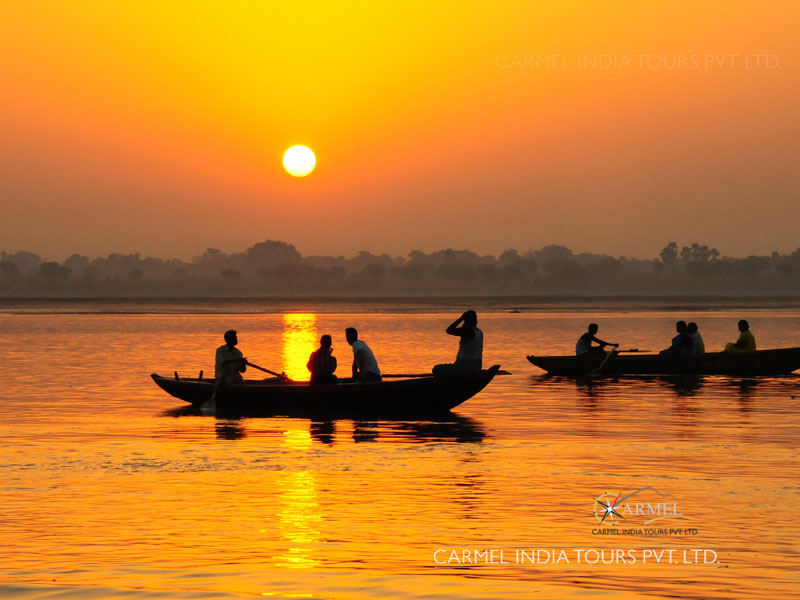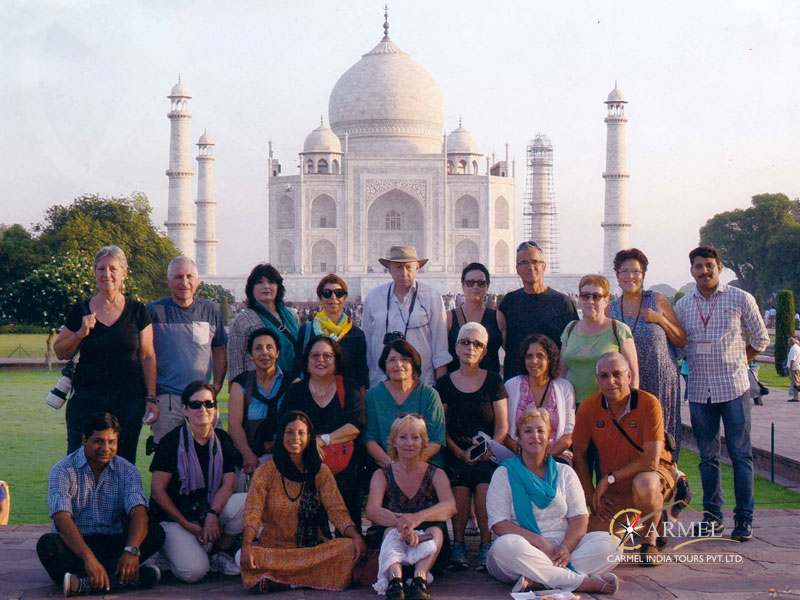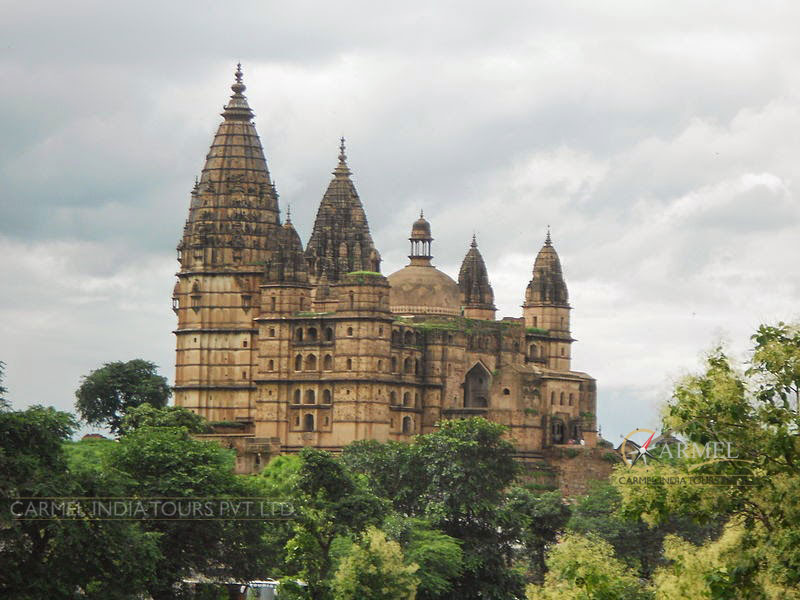 Inspirational India Tour of Delhi, Varanasi, Khajuraho, Jhansi, Agra, Jaipur & Udaipur
Inspiring this tour ceratinly is! This cultural tour of India takes you to Varanasi - spiritual capital of India, dotted with some 2,000 temples including the Kashi Vishwanath temple, Khajuraho famous for groups of Hindu, Buddhist and Jain temples. These temples are a UNESCO World Heritage site for their beautiful and erotic rock carvings, followed by tour of Jhansi, Orcha, world famous Taj Mahal at Agra, the pink city of Jaipur and visit to city of lakes Udaipur.
Day 1: Arrive Delhi
Welcome to Delhi. On arrival at Delhi International airport, you are welcome by our representative with a bunch of flowers and move to your hotel, located in an attractive area in Delhi. Delhi is the scenic capital of India, the largest democracy in the world. This modern city made up of seven ancient cities. It is a combination of Old and New Delhi. Old Delhi, once the capital of Islamic India and New Delhi was the imperial capital of British in 20th century. The city's importance lies not just in its past glory as the seat of empires and magnificent monuments, but also in the rich and diverse cultures. Dinner & overnight stay at hotel.
Day 2: Delhi
Today's city tour starts with Raj Humayun's Tomb, Delhi Humayun's Tomb, Delhi Ghat, the final resting place of Mahatma Gandhi, a black marble platform, Jama Masjid, India's largest mosque and visit the Red Fort a wonderful monument build by Mughal king called Shah Jahan.Take a rickshaw ride through Chandni Chowk – the colorful market of the old city. Afternoon visit two monuments of Delhi's past – Humayuns Tomb and Qutub Minar – both of which have been declared UNESCO World Heritage Sites. Drive along the impressive ceremonial avenue of Raj path, filled with gardens, fountains and shallow pools to visit Parliament house. In the evening see the magnificent view of India gate when it is illuminates in lights. Dinner & overnight stay at Hotel.
Day 3: Delhi – Varanasi
After breakfast, you will be transferred for your flight to Varanasi, situated on the holy banks of the River Ganges. This spiritual capital of India is the great pilgrimage city of Hinduism. It is the oldest living city in the World. It has a charm exclusively its own, a quality of inspiring beauty. Varanasi is the holiest city of the Hindu world and Buddhists, filled with temples, silk weaving, Ghats, which makes attraction of the tourist. On arrival check in Hotel. Freshen up and relax for some time. This afternoon visit Sarnath, the birthplace of Buddhism, where Lord Buddha gave his first sermon. Visit the massive Dhamek Stupa and Chaukhandi Stupa, the Buddhist temple and the Sarnath Museum, housing the famous Lion Capital of Asoka as well as an impressive collection of sculptures and artifacts of Buddhist origin. In the evening walk along the banks of the Ganges and experience the magic of a sunset candle flower ceremony. Dinner and overnight stay at hotel.
Day 4: Varanasi – Khajuraho
This morning after breakfast enjoy a picturesque sunrise boat excursion on the Ganges followed by a brief city tour visit the ancient and modern Hindu temples like the Jyotirlinga Visvanatha temple or Golden Temple, the Durga Temple and Tilbhandeshwar temple, where Shiva Lingam increases by a nominal length every year. Afternoon transfer for your flight to Khajuraho, the capital of the Chandela kings, known for its ancient temples that are eye-catching piece of human imagination, original creativity, splendid architectural work and gain spiritual peace. Khajuraho has the largest group of medieval Hindu and Jain temples famous for their erotic statue. Later visit the famed Khajuraho temples with their well-preserved sculpture and carvings. Dinner & overnight stay at hotel.
Day 5: Khajuraho – Jhansi – Agra
Today take a morning drive to Jhansi is an important tourist destination, this place also famous because of its relation with Jhansi ki Rani, Lakshmi Bai. En-route, visit Orchha temple, built in the 16th and 17th century and well known for its spectacular view of soaring temple spires and cenotaphs. On arrival at Jhansi Visit Jhansi Fort, built by the Raja Bir Singh Judao t in the early 17th century, surrounded by beautiful lawn and contains a rich combination of bygone statues, weapons, dresses, photographs and war artifact that represent the Chandela dynasty. In Jhansi, transfer to the train station to board the Shatabdi Express Train bound for Agra. You will be met our representative at the train station for transfer to your hotel.
Day 6: Agra
After breakfast, ready to Agra Fort Agra Fort explore the romantic city of India, blessed with historical monuments and rich arts and crafts, which spread an ineradicable impression on all who visit it. The city is full of wonderful monuments and architectural specimens visit the magnificent monument to love, the Taj Mahal built by Emperor Shah Jahan, a memorial to his favorite wife, Mumtaz Mahal. Later visit Agra Fort, another UNESCO World Heritage Site. The afternoon is at your leisure. At sunset, return to eyesight the Taj Mahal again, and watch as the light dances off the crisp white marble. Dinner & overnight stay at hotel.
Day 7: Agra – Jaipur
After breakfast, drive from Agra to the "Pink City" of Jaipur, one of the world's best planned cities of Rajasthan. En route, visit Fatehpur Sikri, a beautiful village built by Emperor Akbar as his capital, now classified as a UNESCO World Heritage Site. Fatehpur Sikri displays a number of buildings of significant historical importance like Buland Darwaza, Hall of Audience and the stunning Panch Mahal. Afternoon continue on the drive through the picturesque Rajasthani countryside to enjoy and witness the historical monuments and the way of living of the royal Rajputana rulers, age-old villages and traditional women dressed in the brilliantly colored saris of the region and its friendly people. This evening you will have the option to see the Sound & Light Show at Amber fort. On arrival check in hotel. Dinner & overnight stay at hotel.
Day 8: Jaipur
This morning visit pink Mughal-style architecture of the Amber Fort, a marvelous example of Rajput architecture, decorated in intricate ivory, mirror and glasswork, above the scenic Maota Lake where you can enjoy the Elephant Ride. Visit the City Palace Museum, where you can observe a remarkable blend of traditional Rajasthani and Mughal art. After having lunch, visit the impressive Jantar Mantar, the world's largest sundial, as tall as a nine-story building. Also view the Hawa Mahal or Palace of the Winds. At the sunset see the magnificent view of Jal Mahal or "Water Palace" when it is illuminated in light,located in the middle of the Mansagar Lake, looks like an iceberg. Return to your hotel for dinner & overnight stay.
Day 9: Jaipur – Udaipur
After breakfast transfer to Jaipur airport to board your flight bound for Udaipur. The "City of Dreams, Udaipur is a lovely land around the azure lake, hemmed in by the lush hills of the ARAVALLIS. This city is also known for its crisp white buildings, Rajputana architecture and peaceful lakeside setting. A vision in white drenched in romance and beauty, Udaipur is a fascinating blend of sights, sound and experiences and inspiration for the imagination of poets, painters and writers. On arrival Check in hotel. This afternoon proceed for a half-day city tour of Udaipur, also known as "City of Lakes." You will explore Udaipur's city Palace and museum on the east bank of Lake Pichola, followed by a visit to Jagdish Temple, an excellent example of Indo-Aryan architecture. Dinner & overnight stay at hotel
Day 10: Udaipur
This morning, take a City Palace, Udaipur City Palace, Udaipur leisurely cruise on Lake Pichola, an artificial freshwater lake, created in the 14th century, one of the oldest& largest lakes of Udaipur. This beautiful lake has Lake Palace in midst, Jag Mandir Palace & Jag Niwas are romantic and beautiful places all around the world. Afternoon visit enjoy an exclusive visit to the Crystal Gallery, located in Fateh Prakesh Palace. Continue to Sahelion Ki Bari this small decorated garden has many fountains in its four winsome pools, chiseled kiosks and marble elephants. Evening enjoy time at leisure or join "The Crown of Rajasthan," an optional Turban Tying demonstration. Dinner & overnight stay at hotel.
Day 11: Udaipur – Delhi
Enjoy a leisurely breakfast or you may join an optional activity on Yoga & Mediation techniques or you can book a treatment at the hotel spa or simply find a quiet terrace from which to take in the gorgeous surrounding views of Lake Pichola. Later transfer to Udaipur airport to board your flight back to Delhi. Reach and check in at hotel. Spend the evening in last minute shopping or relax at the hotel. At the night enjoy a sumptuous farewell dinner.
Day 12: Delhi
Your journey to the inspiring travel destinations in northern India comes to an end..
Book tour of popular travel attractions in Northern India.