Duration: 15 Nights / 16 Days
Locations Covered: Delhi - Agra - Varanasi - Allahabad - Khajuraho - Orchha - Bhopal- Bhimbetka - Ujjain - Indore - Delhi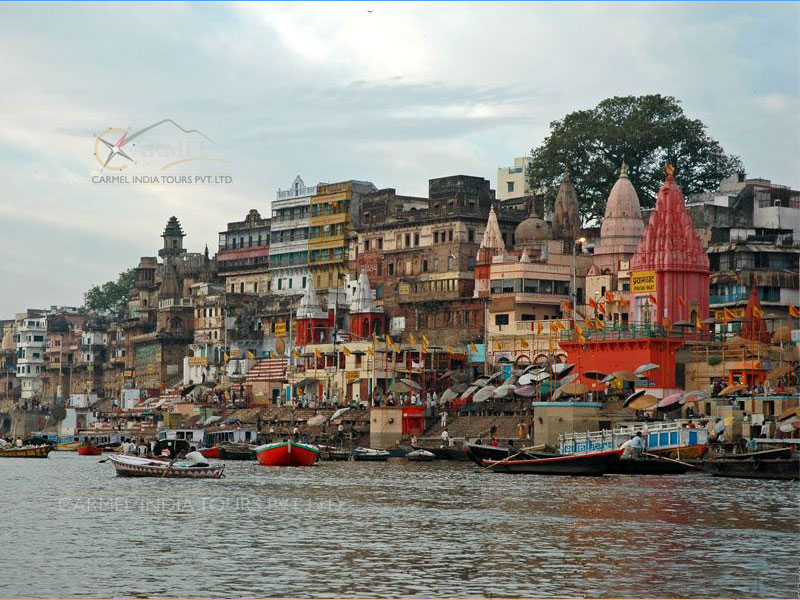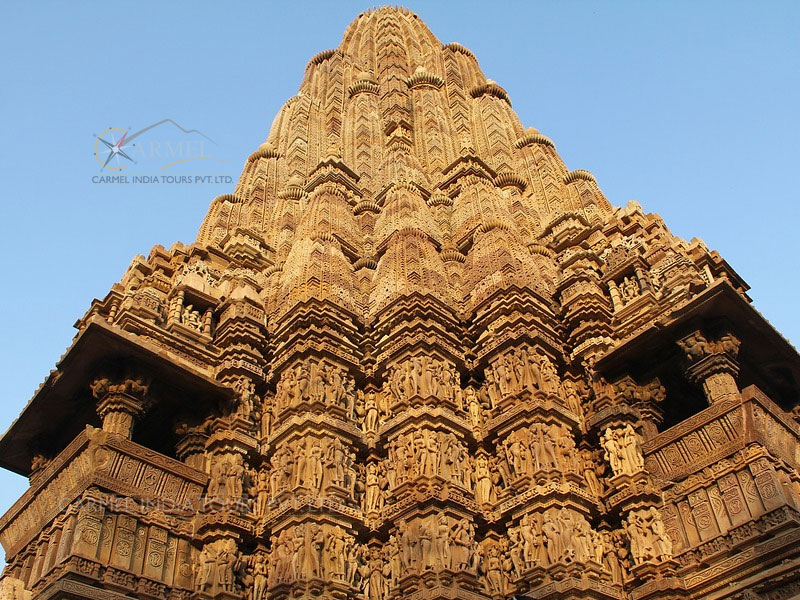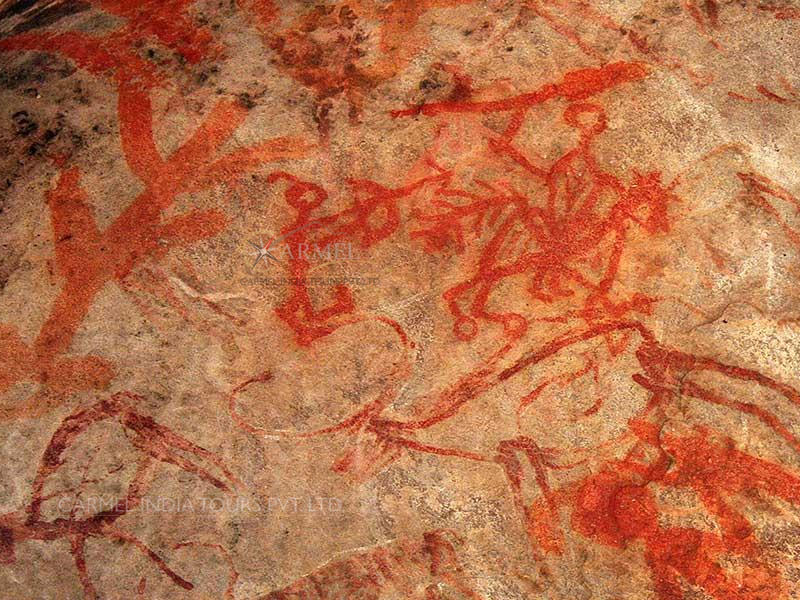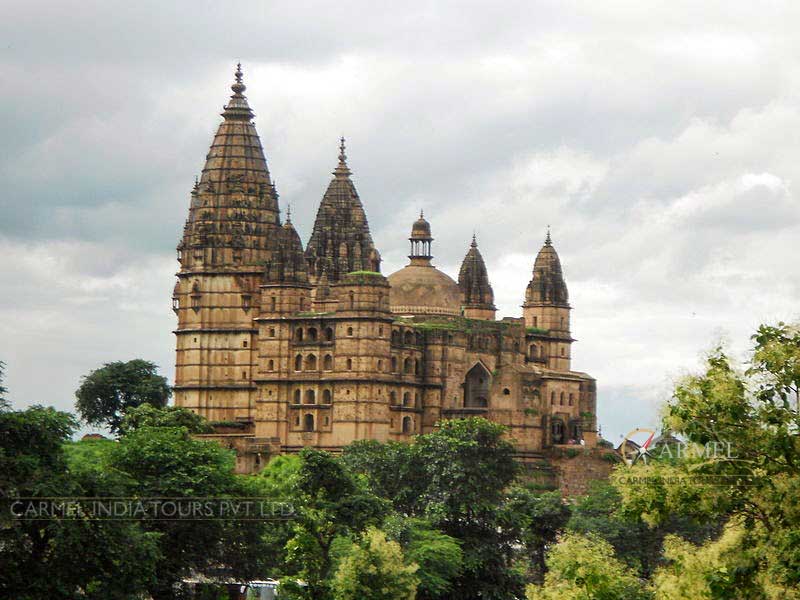 North India Temples Tour
North India Temples Tour package of 16 days starting from Delhi, visit some of the most popular tourist attractions in north India and explore temples and other remarkable sightseeing places in Delhi, Agra, Varanasi, Allahabad, Khajuraho, Orchha, Bhopal, Bhimbetka, Ujjain, Indore.
We provide highest level of attention and details in all travel arrangements for North India Temple Tour. We have our own fleet of vehicles for you to choose depending upon the number of travelers - Toyota Innova, Crysta Innova, Luxury Tempo Traveler – Customized with Ultimate Luxury 1 by 1 executive class seats, LCD, Air Suspension, WiFi, driven by our very own experienced staff for you to have a safe & comfortable journey. Hotel/Resort accommodation too is selectively planned to your budget.
North India Temples Tour Itinerary
Day 01: Arrive Delhi
Upon arrival in Delhi, our office airport representative will meet and welcome you followed by transfer to hotel.
Later visit Qutab Minar, Lotus Temple, India Gate. Later afternoon visit Akshardham Temple.
Delhi is divided into Old and New Delhi. In order to understand the real culture of Delhi you must explore both the ends.
Overnight stay at hotel in Delhi.
Day 02: Delhi
After breakfast visit Old Delhi - Jama Masjid, Chandini Chowk - busy street visit by Rickshaw Ride, drive Past Red Fort.
Overnight stay at hotel in Delhi
Day 03: Delhi-Mathura-Agra
Morning after breakfast drive to the capital of Mugal Emperor, Agra. Enroute visit the "Land of Lord Krishana" Mathura. Mathura Vrindavan is world famous Hindu religious tourism place and famous for Lord Krishna birthplace and temples. continue drive to Agra. on arrival check in at hotel.
Overnight stay at hotel in Agra
Day 04: Agra
Early morning visit Taj Mahal - sunlight makes the Taj Mahal more beautiful than what you have actually read about it. Shah Jahan the Mughal Emperor built this magnificent in the memory of his beloved wife. Later visit Agra Fort and Itmad-Din-Daula.
Overnight stay at hotel in Agra
Day 05: Agra -Varanasi (Flight)
Morning in time transfer to Agra airport to connect flight for Varanai.
Upon arrival in Varanasi - meeting and assistance followed by excurion to Sarnath. Later return to Varanasi
Overnight stay at hotel in Varanasi
Day 06: Varanasi
Early morning boat ride on Holi River Ganges - you can see people doing Puja and taking bath. Later return to hotel.
After Breakfast, city tour of Varanasi, the ancient and modern Hindu temples of the holy city. In the evening experience the Prayer ceremony at the banks of River Ganges – homage to the holy river with oil lamps and incense etc.
Overnight stay at hotel in Varanasi
Day 07: Varanasi-Allahabad
Morning drive to Allahabad where the junction of three holy rivers – Ganga, Yamuna and Saraswati, that is "Sangam" blessed by gods, came to be known as 'Prayag' or 'Allahabad'.
Evening visit The Allahabad Fort and Patalpuri Temple, inside the fort, lies the Akshaya Vat – or the immortal tree.
Overnight stay at hotel in Allahabad
Day 08: Allahabad-Khajuraho
Morning drive to the capital of the Chandela kings, Khajuraho, on arrival check in at hotel
The sculptors of Khajuraho have decorated the walls of the Temples with carved figures of men and women of the day doing their Daily routines, such as musicians playing music, women putting on make-up, etc.
Overnight stay at hotel in Khajuraho
Day 09: Khajuraho
Morning explore the existing Khajuraho temples, divided into three groups – western, eastern, and southern. The western group is most famous, and it is designated by UNESCO as a World Heritage Site. Visit the Eastern and Western group of temples are known for their architectural display follow to the North Indian like, Kandariya Mahadev Temple dedicated to Lord Shiva, The Lakshmana Temple Dedicated to Vaikuntha Vishnu, Devi Jagadambika temple or Jagadambika temple of a group of about 25 temples in Khajuraho. Vamana temple is a Hindu mandir dedicated to Vamana.
Overnight stay at hotel in Khajuraho
Day 10: Khajuraho-Orchha
Morning drive to Orchha, located on the banks of Betwa River, founded by the Bundela Rajput .
Orchha is famous for its palaces and temples built in the 16th and 17th centuries. The architectural splendor of the monuments in Orchha reflects the glory of its rulers.
On arrival transfer to your hotel. later visit of Orchha.
Overnight stay at hotel in Orchha.
Day 11: Orchha-Jhansi (by Surface) Jhansi-Bhopal (Train)
Morning drive to Jhansi, on arrival in Jhansi board the train for Bhopal. Upon arrival transfer to hotel.
Afternoon visit - Bhopal including Laxmi Narayan Temple, Taj-ul Masjid, Birla Museum and Gauhar Mahal.
Overnight stay at hotel in Bhopal
Day 12: Bhopal-Bhimbetka-Bhopal
Morning excursion to Bhimbetka.
Bhimbetka is a World Heritage Site and is situated south of Bhopal. This is the site of the second oldest cave paintings in the World. The Bhimbetka rock shelters exhibit the earliest traces of human life in India. Visit the Bhimbhetka caves or the rock shelters an outstanding piece of artwork. The scenes of the cave paintings usually depict everyday events like hunting, dancing, music, horse and elephant riders, animals fighting, masking and household scenes. Later return to Bhopal.
Overnight stay at hotel in Bhopal
Day 13: Bhopal-Ujjain-Indore
Morning drive to Ujjain, also known as Ujjayini is an ancient city of Malwa in central India, on the eastern bank of the Kshipra River. Ujjain is one of the seven sacred cities of the Hindus and one of the four sites that host the Kumbh Mela religious festival is held there every 12 years that attracts millions of Hindu pilgrims.
On arrival visit the beautiful temples of Ujjain including Mahakaleshwar temple, Harsiddhi temple, Gopal Mandir, Mangladas Mandir etc. Contine drive to Indore
Overnight stay at hotel in Indore.
Day 14: Indore
Morning after breakfast explore the city of Indore, located on the land of Malwa, is a commercial centre and Madhya Pradesh's largest city. Visit Rajwada Palace, Lalbagh Palace and Indore Museum
Evening visit Chappan Chowk alias Chaat Market, located on the Palasia Road, is one of the famous local market of the city.
Overnight stay at hotel in Indore
Day 15: Indore - Delhi (Flight)
In time transfer to Indore airport to connect flight for Delhi. Upon arrival in Delhi transfer to hotel.
Overnight stay at hotel in Delhi
Day 16: Depart Delhi
In time transfer to Delhi International airport to connect flight for onward destination
Get best deals on North India Temples Tour package, this 16 day travel itinerary for North India temple tour can be customized to individual preferences, please send us your enquiry for North India Temples tour package or click here for us to prepare a custom North India Temples travel package for you.