Munnar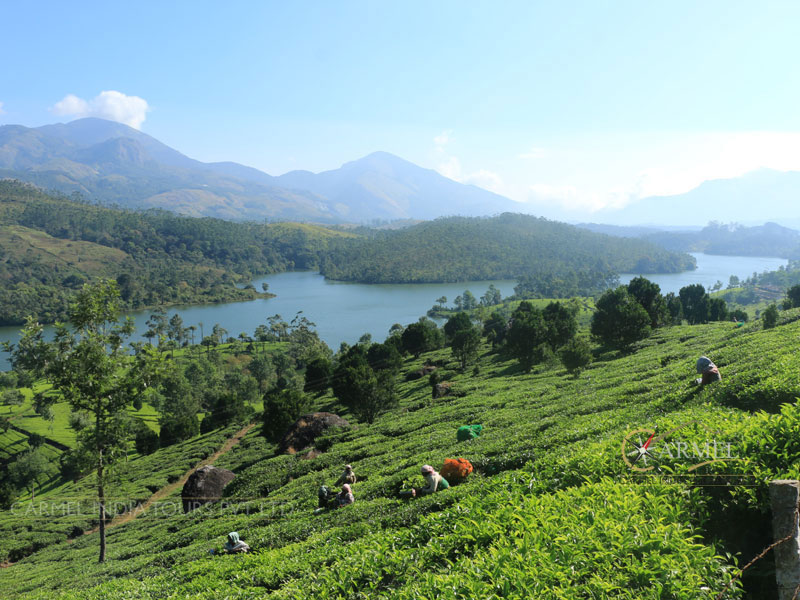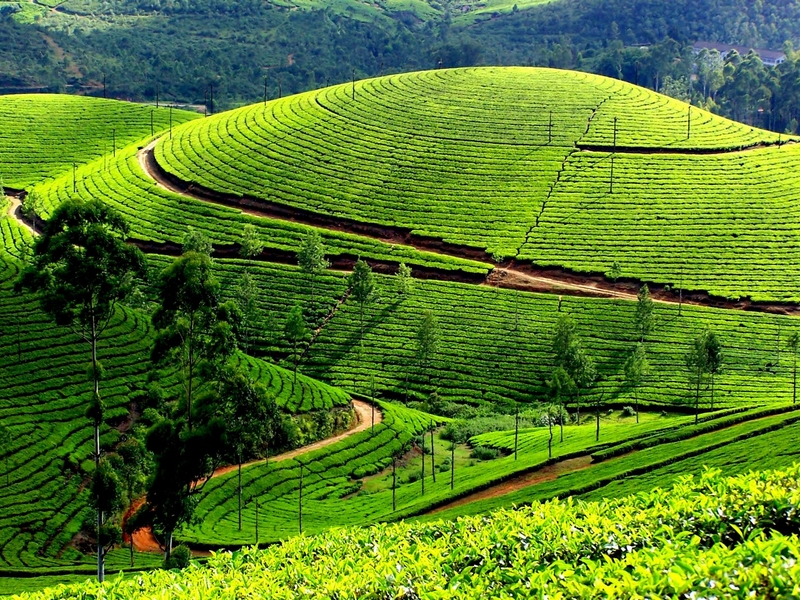 About Munnar
Munnar is one of the most popular hill stations, is located in Kerala, state in South India. The name Munnar is believed to mean 'three rivers', as it is merging place of three mountain streams and situated at the confluence of - Mudrapuzha, Nallathani & Kundala. Munnar is divided into two parts, Old Munnar, and Munnar.
The history of Munnar is related to the history of tea plantations here, it was once the summer capital of the British in southern India. According to record history, In 1870s, J.D. Munro, a British lawyer and tea planter, realized the crop growing potential of the land Munnar and leased close to 600 sq. km of land around Munnar, from Poonjar Raja who had control over the land. Later In the years 1893 to 1895 A.H. Sharp planted the first tea sapling at Parvathi, at that time the land was known as Kannan Devan (Kannan Thevar) Concession Land, later in 1895, this area was bought by Messrs Finlay Muir & Company and in 1976 Tata-Finlay Ltd. purchased it. Finlay in 1983, the company became known as Tata Tea Ltd., the largest integrated tea company in the world.

The picturesque beauties of this land include misty rolling hills, sprawling estates, sparkling waterfalls, beautiful hamlets and fantastic mountain valleys cool climate, cosy weather, landscapes, tea plantations, natural beauty and wildlife, made it an ideal honeymoon destination and summer gateway of India, Munnar also has the highest peak in South India an ideal spot for trekking Anamudi.
Best Places to Visit in Munnar
Tata Tea Museum
Tata Tea Museum is situated at a distance of about 12 km from Munnar town at the Nallathanni Estate of Tata Tea. Tea Museum opened by Tata Tea at Nallathanni Tea Estate in Munnar, is a tribute to the pioneers, whose toils and commitment transformed Munnar in to a major tea plantation centre of Kerala. There are many curios, photographs and machineries displayed at the museum each of which depict the milestones achieved by the tea estates of the region.

Mattupetty Dam
The Mattupetty Lake and Dam is enroute to Top Station and is situated at an altitude of 1700 m and 13 km drive away from Munnar. Visitors love the panoramic view of the dam surrounded by wooden hills and tea plantations.

Chithirapuram
Chithirapuram is famous for its Pallivasal Hydel Power Project and picturesque locale, situated about 10 km from Munnar. Chithirapuram is also famous for the dense and picturesque tea and spice plantations.

Marayoor
Marayoor located about 42 km away from Munnar town.It is famous for its wide expanse of natural sandalwood forests. Prehistoric rock painting, found in Attala Kovilkadavu and Manala, is yet another attraction of Marayoor.

Echo Point
It is situated about 13 km away from Munnar town, at Echo Point, people can clearly hear their loud voice echoing within the reservoir. Cool breeze along with calm serene surroundings make Echo Point a favourite place among wayfarers.

Top Station
Top station is situated about 41 km from Munnar town, on Munnar ? Kodaikanal road. It was an important trade centre in the early days. It is a place mostly shrouded with mist. But when the sky is clear, Madurai District of Tamil Nadu can be viewed from this spot.

CSI Church
CSI Church is built in 1910 and is an important landmark of Munnar. The main attraction of this Church is its charming interiors which still retain stained-glass windows, brass plaques, rows of rosewood pews and an ornate chandelier.

Mattupetty
Mattupetty is located at an altitude of about 1700 m above sea level, at a distance of 13 km from Munnar.It is famous for its Indo - Swiss Farm. The Indo - Swiss Livestock Project. It has become a popular picnic spot among tourists visiting Munnar.

Rose Garden
Rose Garden is about 13 km away from Munnar town. Rose Garden is one of the chief attractions of Mattuppetty for its beautiful garden where different varieties and colours of roses can be found.
Best time to visit Munnar
Summers (March to May) are pleasant and the temperature ranges a maximum of 35°C to minimum of 19°C. Winters (December to February) are cool and temperature comes down to 10°C during this period.

Best time to visit Munnar
Munnar experiences a moderate climate throughout the year. But the best time to visit is from October to February is ideal months for enjoying various attractions and honeymooning in Munnar by taking up honeymoon in Kerala
How to Reach Munnar
By Air
The nearest airport is the Cochin International Airport, which is 110 kilometres away by road. From Cochin, you can hire a cab to get to Munnar. The Madurai International Airport is 140 kilometres away from Munnar. In case you de-board at the Madurai International Airport, you can hire a cab or board the state transport or private buses to get to Munnar.

By Train
The nearest railway station from Munnar is at Aluva, which is at a distance of 110 kilometres from Munnar. The Ernakulam Railway Station is 130 kilometres away while the Madurai Railway Station is at a distance of 135 kilometres.

By Road
Munnar is connected to other cities in Kerala and Tamil Nadu by state government public transport buses. Many tour providers arrange packaged bus tours to Munnar from Cochin.