Kedartal Trek Garhwal Himalayas
Duration: 10 Nights / 11 Days
Locations Covered: Delhi- Mussoorie - Uttarkashi - Gangotri - Bhojkharak - Kedartal - Rishikesh - Haridwar - Delhi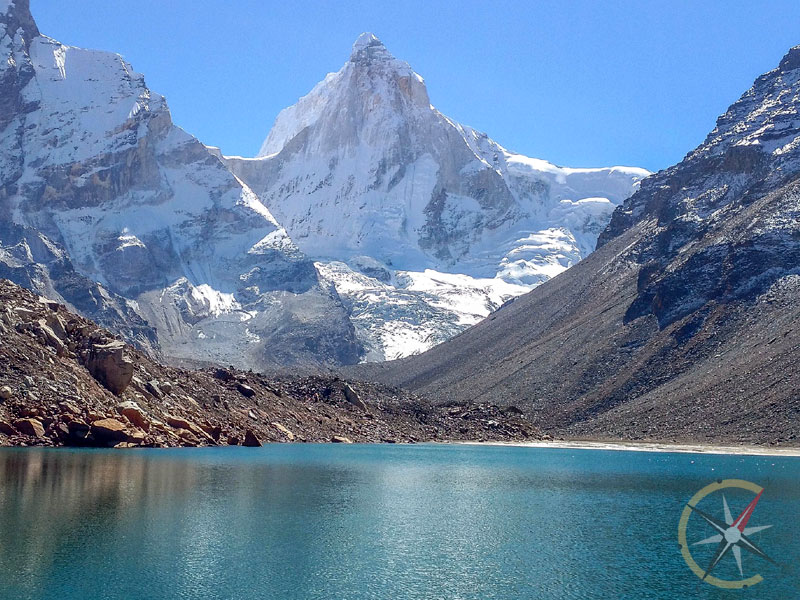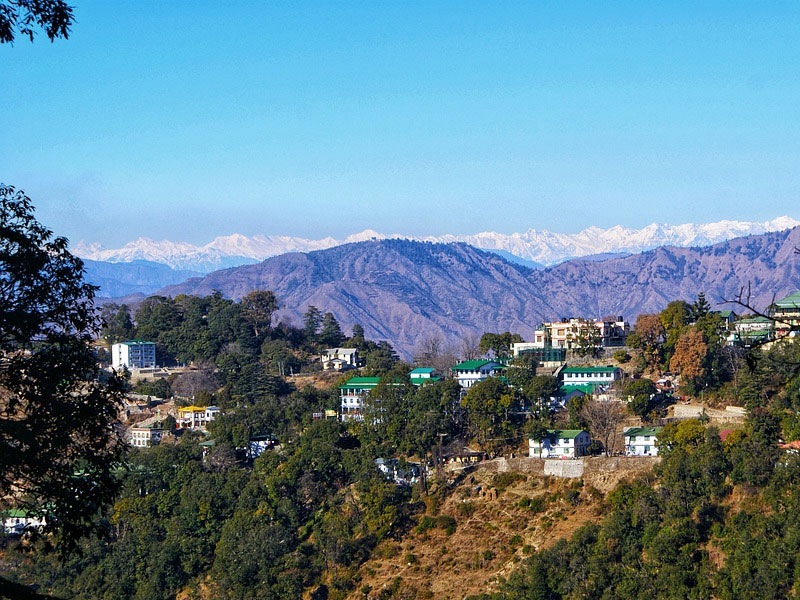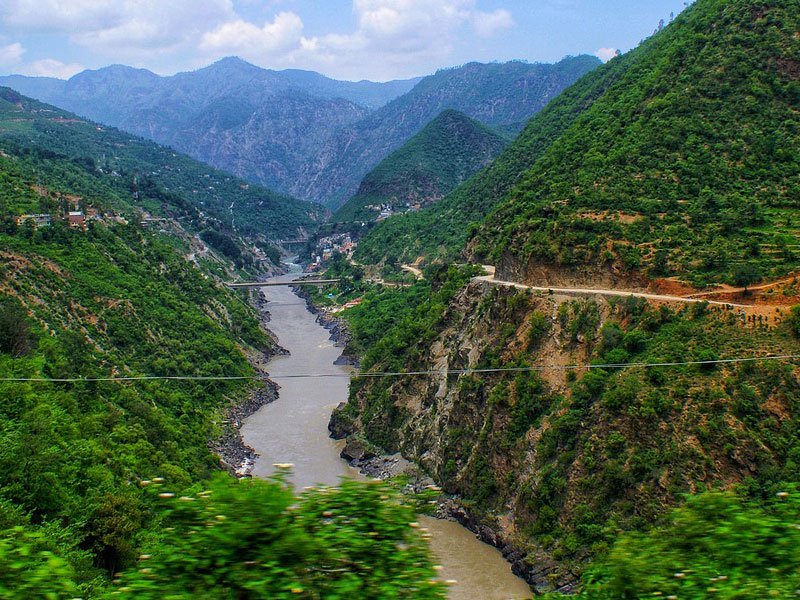 Kedartal, aka Shiva's lake is situated at an altitude of 4,750 mtrs. (15,600 ft.) in the Garhwal Himalayan region of India. Kedartal is fed by the melting snow over Mt. Thalay Sagar (6,904mtrs.), Mt.Meru (6,672mtrs.), Mt Bhrigupanth (6,772mtrs.) and other surrounding peaks of the region that are are also the source of Kedar Ganga.
Kedartal's proximity to magnificent peaks, the accompanying view and the sight of crystal-clear blue lake makes this visit for the travellers a truely mesmerizing experience.
Kedartal Trek - Travel Itinerary
Day 01: Delhi/Mussoorie 1921 mts......
A drive of 300 km. The road winds up to Mussoorie, a beautiful summer resort. Overnight in hotel in Mussoorie.
Day 02: Mussoorie/Uttarkashi 1150 mts.
Drive 5 hours. The drive along the ridge line to Chamba, affords panoramic views of the high mountain peaks of Garhwal. Then down to Tehri to join the Bhagirath river valley, which we follow up Gangotri. Overnight at hotel in Uttarkashi.
Day 03: Uttarkashi/Gangotri 3048 mts.
Drive 5 hours. Following the torrential river up stream, the road winds up the valley past the hot sulphur springs at Gangnani, to climb steeply up a series of hairpin bends to the village of Sukki. Then down into the wide picturesque Harsil valley, rich with walnut, apple and deodar trees. The river changes character dramatically, flowing placidly through this idyllic valley, immediately there after, it retransform into a ferocious torrent, flowing through deep gorge cut by it. Beautiful peaks play hide and seek all the way to Gangotri. Overnight in camp or Tourist huts.
Day 04: Gangotri/Bhojkharak 3650 mts.
A steep ascent up the picturesque Kedar Ganga gorge through mixed forests. The Himalayan black bear is frequently sighted in this area. Camp is set below a birch forest beside a spring, high above the valley floor.
Trek time : 7 hours.
Day 05: Bhoj Kharak/Kedar Kharak 4300 mts.
The trail gradually ascends traversing the hillsides to an eroded gully. A short steep ascent to cross the gully is followed by a descent into the vast alpine pastures of Kedar Kharak. The camp site is idyllic - Thaley Sagar and Bhrigupanth preside Bharals (blue sheep) are often sighted and tiny streams run across the grassy pastures.
Trek time : 5 hours.
Day 06: Kedar Kharak/Kedartal 4600 mts.
Picking its way through glacial moraine the trail winds up to Kedartal. The spectacular beauty of the vast shimmering expanse of water takes ones breath away. Thaley Sagar with brilliant slashes of orange across its dramatic face stands reflected in the Lake, while the awesome majesty of Bhrigupanth towers above.
Trek time : 5 hours.
Day 07: Kedartal
A day walk along the lateral moraine of the Kedar bamak glacier, to closer views of Thaley Sagar 6904 m Bhrigupanth 6772m, Jogin I 6456m, II 6342m, and III 6116m. Return to camp at Kedarthal.
Day 08: Kedartal/Bhojkharak
Retrace to camp at Bhoj Kharak. Overnight in camp.
Trek time : 6-7 hours.
Day 09: Bhoj Kharak/Gangotri
Retrace to camp at Gangotri. Visit the temples at Gangotri.
Day 10: Gangotri/Rishikesh
A drive of 260 km. mountain road which takes almost 11 hours to Rishikesh. Overnight in a hotel.
Day 11: Rishikesh/Delhi
Morning sightseeing of the Ashrams a Muni-ki-Rati, afterwards stop at Haridwar to see the Ghats. After lunch drive to Delhi 6 hours.
End of Kedar Tal Trek