Jeep Safari Lahaul and Spiti Valley
Duration: 12 Nights / 13 Days
Locations Covered: Delhi - Manali - Rohtang Pass - Keylong - Udaipur - Batal - Kaza - Dankar - Tabo -Manali - Delhi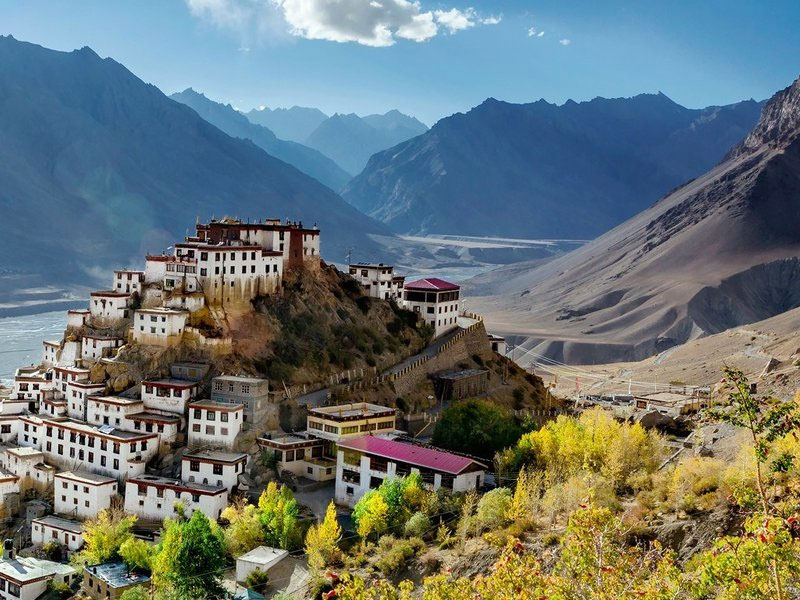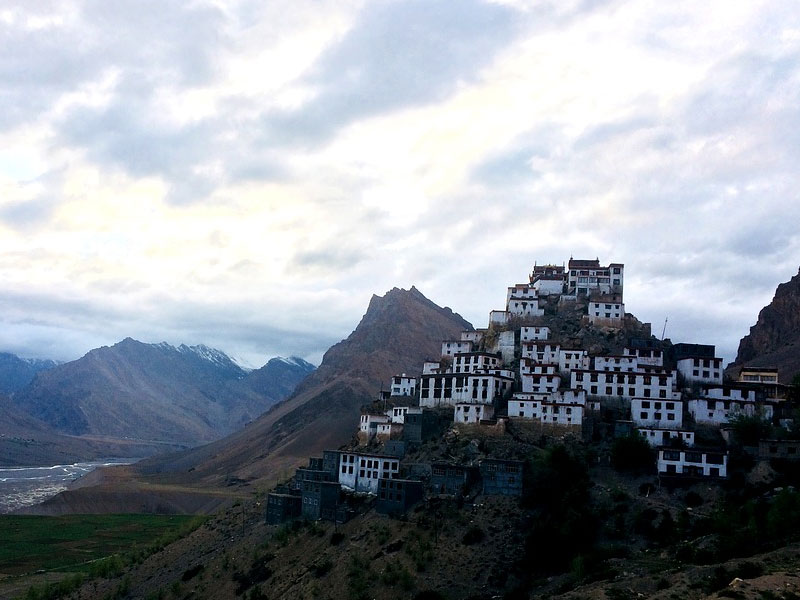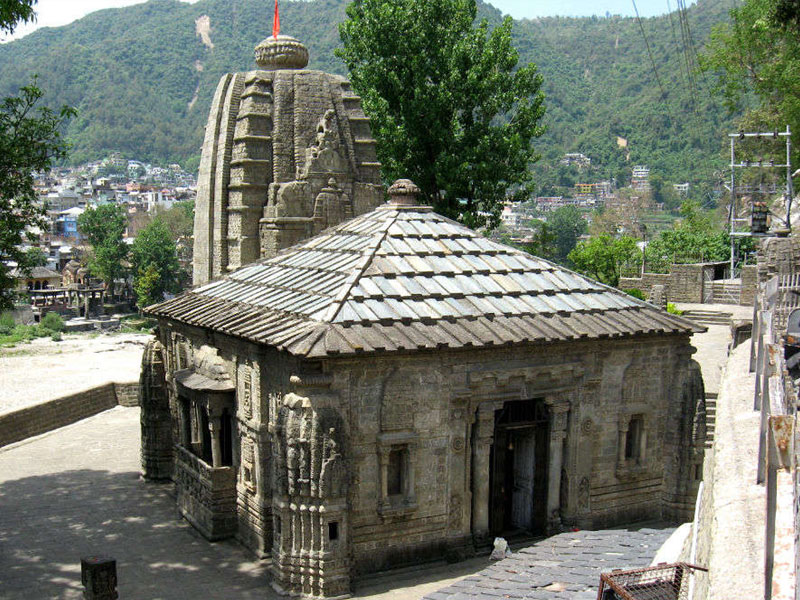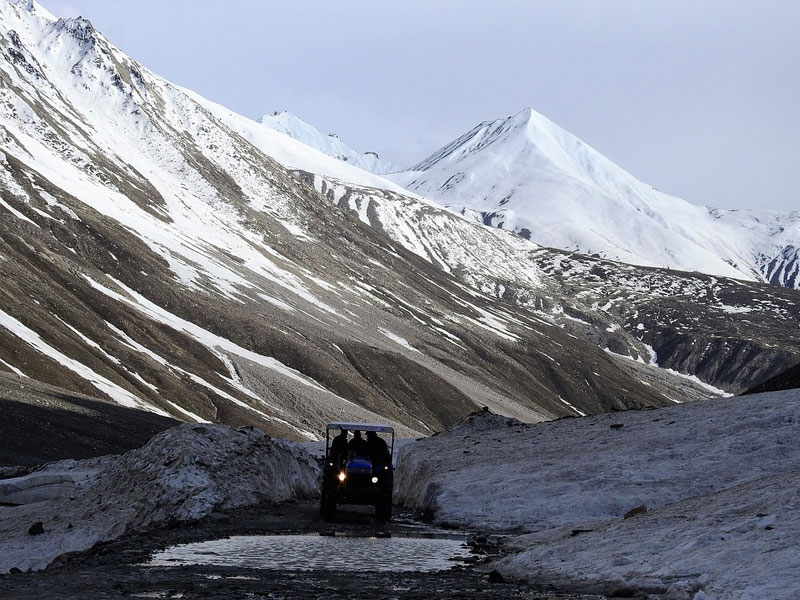 Undertake Lahaul & Spiti Valley Jeep safari to drive through stunning landscapes of unexplored Himalayan region.
Jeep Safari - Lahaul & Spiti Valley - Travel Itinerary
Day 01 : Arrive Manali
Arrive Manali. On arrival check in at Hotel. Overnight stay at Hotel.
Day 02 : Manali
Manali half day city sightseeing including Hadimba Temple, Manu Temple, Tibetan Monastery and Vashisht Village. Evening free to stroll on the Mall Road and for some local shopping. Overnight at the hotel in Manali.
Day 03 : Manali – Keylong (115 km)
Travel by jeep from Manali to Keylong enroute visiting the Rohtang Pass (3980 m). Overnight in tents at Keylong.
Day 04 : Keylong
Morning visit the Khardong monastery 5 km from Keylong. It is situated on the left bank of Bhaga River, above the Khardong village facing Keylong. This monastery boasts of the largest strength of monks and nuns in the Lahaul region. Afternoon visit the Shashur Gompa, dedicated to Lama Gotsang of Zanskar and belongs to the red sect, Gelug-Pa who have spiritual links with the Lion cave temple in Bhutan. Overnight in tents at Keylong.
Day 05 : Keylong – Udaipur (50 km)
Travel by jeep to Udaipur enroute visiting Trilokinath temple. Trilokinath is one of the most ancient temples in Lahaul. It was originally a Hindu temple and later converted to Buddhism, by installing statue of Phagpa Chrinzik. It is said that Guru Padma Sambhava also visited the temple. Originally, it is dedicated to the Pandavas as legend says that the Pandavas spent a few days here during their 14 years exile. Afternoon visit a temple in Udaipur highly remarkable for it's woodcarvings and dedicated to Mrikula Devi. The King of Chamba and his Lahauli feudal chief constructed it during the 15th century. Overnight in tents at Udaipur.
Day 06 : Udaipur – Batal (170 km)
Travel by jeep from Udaipur to Batal. Overnight in tents at Batal.
Day 07 : Batal - Kaza (88 km)
Travel from Batal to Kaza by jeep over the Kunzam Pass (4558 m). Overnight in tents at Kaza.
Day 08 : Kaza
Morning visit the Ki monastery, 12 km from Kaza. This centuries old gompa is a labyrinth of rooms and corridors and at one time also acted as a fort. It houses valuable thangkas and offers a panoramic view of the area. Also visit the small gompa at Kibber, 9 km further ahead. Kibber at 4205 m has the distinction of being the highest permanently inhabited village of the region. Overnight in tents at Kaza.
Day 09 : Kaza
An excursion visiting Pin Valley, the land of Ibex and Snow Leopards. Also visit an old monastery Gungri monastery in Pin Valley. Overnight in tents at Kaza.
Day 10 : Kaza - Dankar - Tabo
Travel from Kaza to Tabo by jeep enroute visiting Dhankar gompa. Dankar gompa rests high over the valley and is a stupendous example of local architecture. It is regarded to have once been a fort and was also the residence of the ruler of Spiti – the Nano. Founded in 996 AD by the great teacher Richensang-po, Tabo is renowned for its breathtaking murals and stucco images and is often called "The Ajanta of the Himalayas". The largest monastic complex in Spiti, the old section has 9 temples, 23 chortens, a monks chamber and a nuns chamber. There are several caves adorned with frescoes and contemporary structures too. In trans Himalayan Buddhism, Tabo's sanctity is next only to Tibet's Tholing gompa. Overnight in tents at Kaza.
Day 11 : Kaza – Manali (188 km)
Travel by jeep from Kaza to Manali. On arrival check in at Hotel Snow Valley Resorts or similar. Overnight at the hotel.
Day 12 : Manali
The day is free for rest & relaxation and independent activities. Overnight stay at the hotel.
Day 13 : Manali - Departure
Morning check out of hotel & depart to Delhi ( 580 kms ), checkin to a hotel in Delhi or proceed to airport for flight to onward destination.
Lahaul & Spiti Valley Jeep Safari Ends.